'Thirty-Nine' recently kicked off and it seems like we're in for a quality K-drama! The show tells the story of 3 besties on the verge of reaching their 40s, and it follows their progress with families, relatives, and love lives. Aside from the promising plot and wonderful acting in the show, we've witnessed so many unforgettable fashion moments in just the first 2 episodes, especially by the pretty actress, Son Ye-Jin!
Below, we're going to break down the stunning looks showcased by Ye-Jin throughout the first two episodes of 'Thirty-Nine'. So keep on reading if you're ready to be amazed!
Have you read?
Son Ye-Jin's Fashion in the K-Drama 'Thirty-Nine' Episodes 1-2
Please note: This post contains affiliate links to products we trust and recommend. If you choose to purchase a helpful product using these links, we may receive a small commission for referring you – at no extra cost to you. These funds help us keep this blog up and running.
Look #1
Ye-Jin made the point that she's a stylish woman from the very beginning by wearing an open collar knit from LOEUVRE and a small belt from ROH SEOUL. She then added an elegant little touch of glam to the outfit with a pair of silver Champagne Moon oval earrings from hyeres-lor.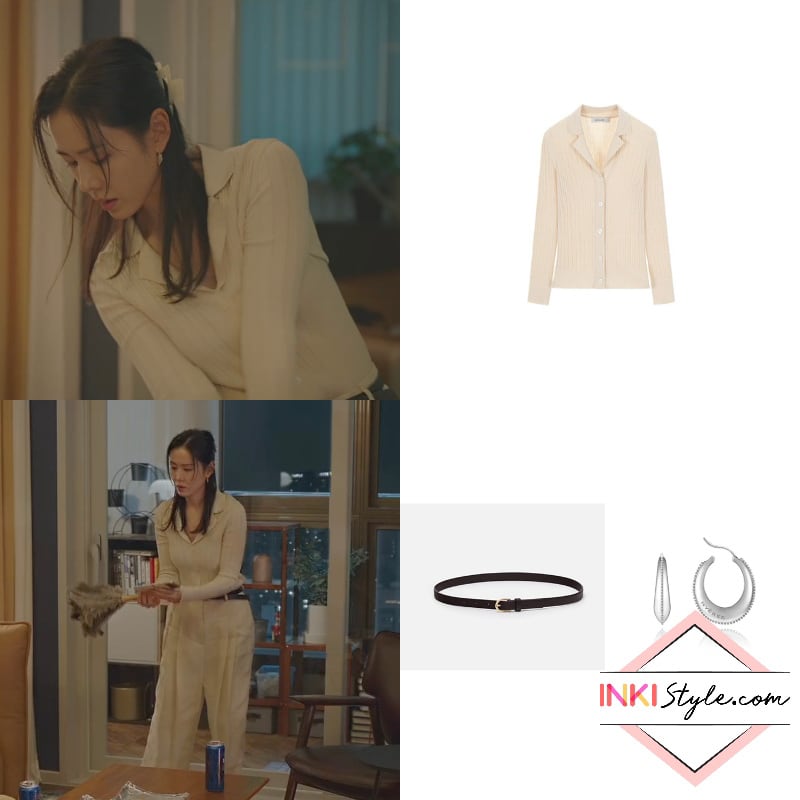 Pins
Look #2
We're absolutely in love with the elegant look she brought to the scene here, which featured a black belted wool blazer and a small VSLING tote bag both by Valentino. And to finish it all off in style, she opted for a rose gold watch and the Possession earrings, both from Piaget.
Look #3
Ye-Jin's bag by DELVAUX was the perfect match for her colorful outfit. She topped it off with Piaget's Possession open hoop earrings and watch.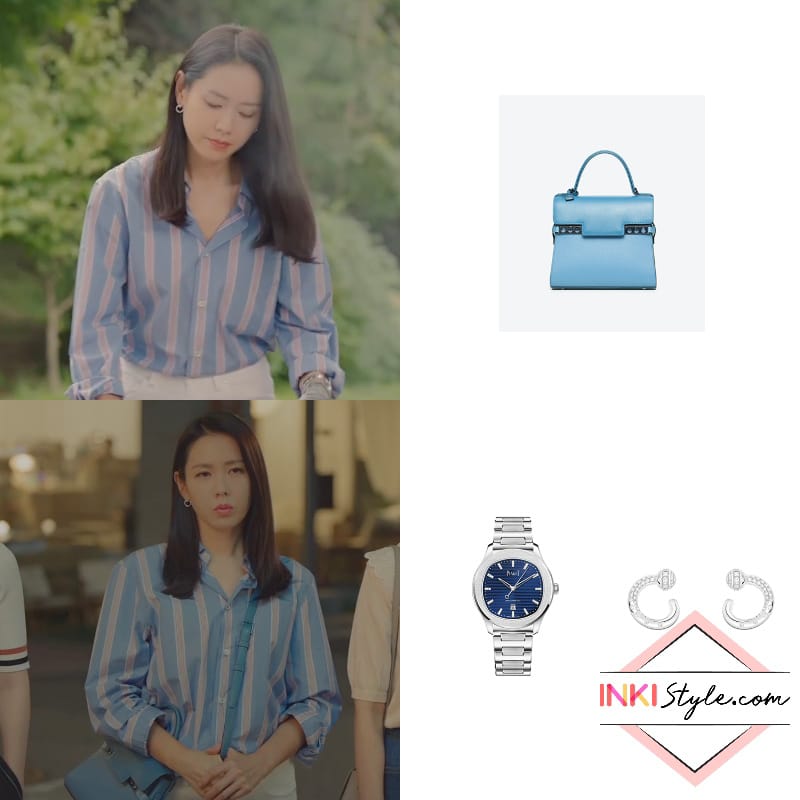 Pins
Look #4
Dressing up aside, she looked beyond gorgeous in this AVAM Long Time cotton pajama set.
Pins
Look #5
Ye-Jin showed off another cute chilling stripe pajama set that you can get from SnappyCuddle.
Pins
Look #6
These are the items Ye-Jin used to pull off this classic, black and white look: a BAU by Bride's And You tweed crop jacket along with their black voluminous skirt, and Valentino's fancy small VSLING tote bag.
Pins
Look #7
Here's a fashionable outfit idea for a date night from Ye-Jin. All you need is to wear a silk blouson-sleeve blouse from Theory, a leather top-handle bag from ALAÏA, and a pair of silver earrings from hyeres-lor.
Pins
Look #8
Let's take a moment to appreciate Ye-Jin's beauty when she had hyeres-lor's Noailles silver bar earrings on!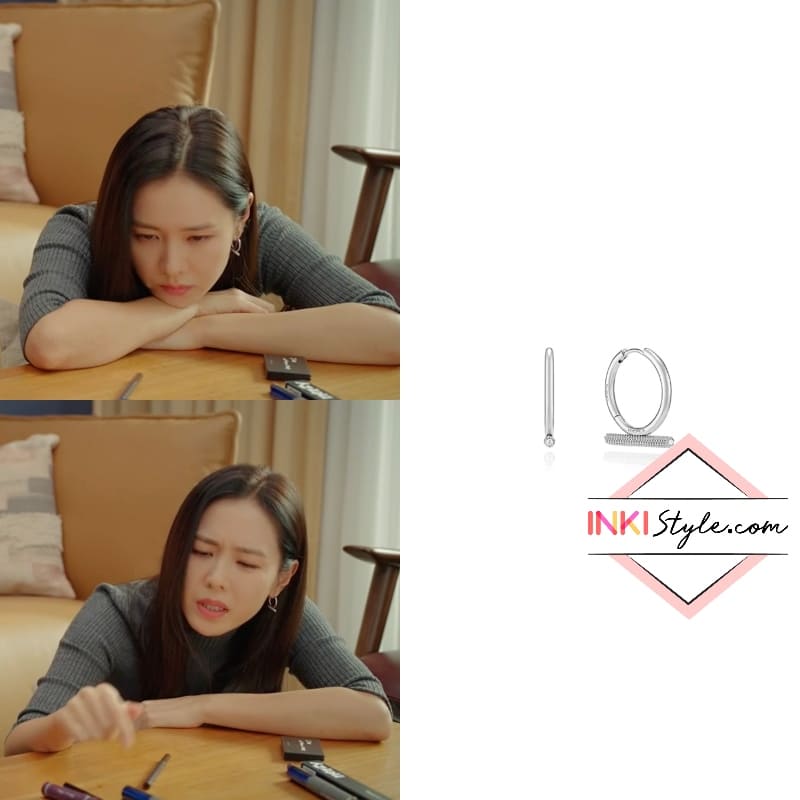 Pins
Look #9
She's such a natural beauty even when she's not trying that hard. In this scene, Ye-Jin slipped into a pair of classic check pajama trousers from AVAM and topped the look off with a comfy cropped sweatshirt from Vem.ver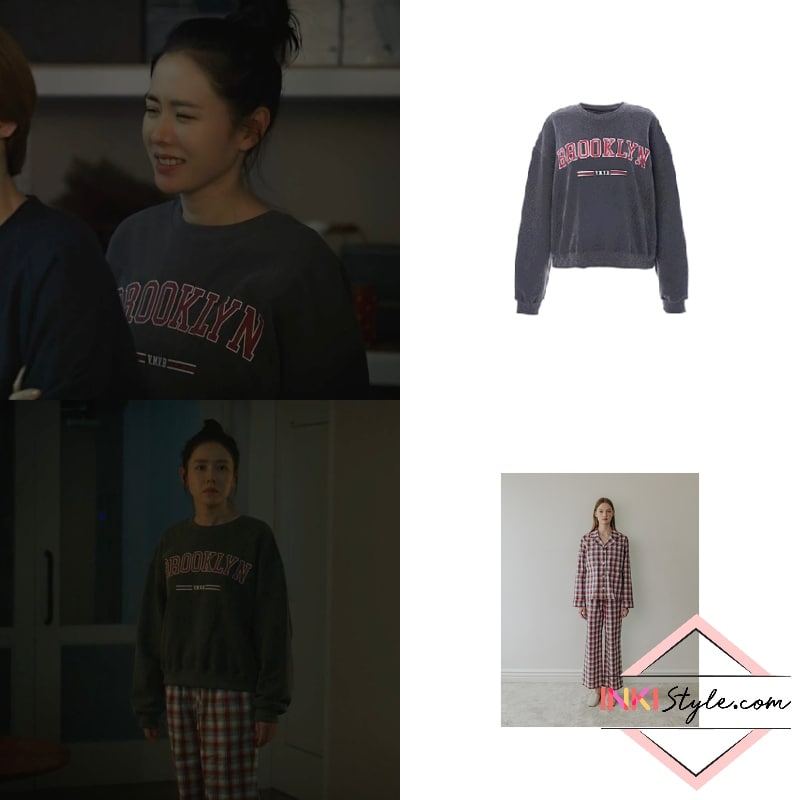 Pins
Look #10
There's no doubt that white outfits make Ye-Jin look angelic! To pull this one off, she opted for a tweed mini dress from Valentino, a stud sign VLogo leather crossbody bag also from Valentino, and a pair of high heels from Stuart Weitzman.
Pins
Look #11
We loved seeing Ye-Jin in this scene getting comfy in comfy clothes. To look this pretty, she went for Alexander Wang's long-sleeve button-down shirt and matching cotton shorts.
Pins
Look #12
Ye-Jin showcased a mesmerizing beauty in episode 2 when she appeared wearing Valentino's VLogo minidress and holding Tory Burch's fancy Petite Lee Radziwill leather satchel.
Pins
Look #13
The perfect way to finish off this list is with this gorgeous look of hers that featured athe vanessabruno's purple ruffle embellished blouse and ALAÏA's leather top-handle bag.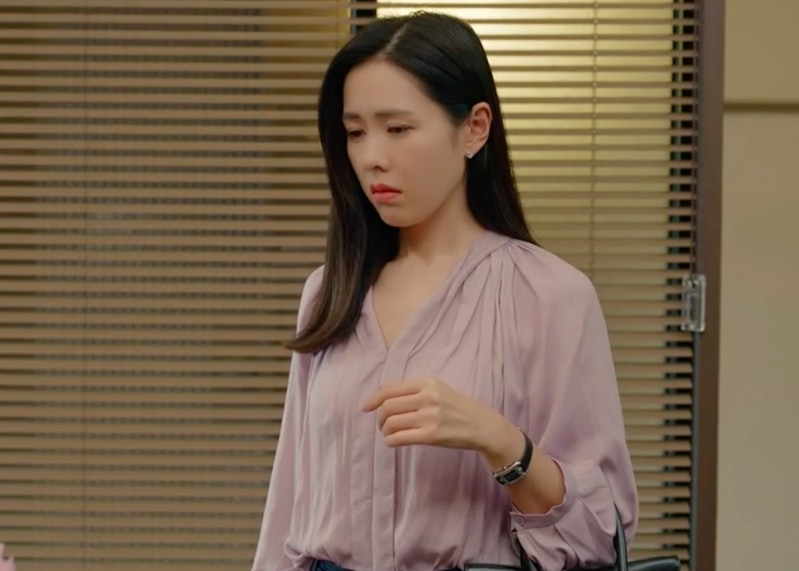 Pins
Look #14
Pins
Continue reading:
Read more about the fashion in the Korean drama 'Thirty-Nine' here.
If you like this post, share it with a friend who might like it as well. And don't forget to follow our Facebook Page for more news on Korean fashion & beauty!