The newly-released K-drama, 'Thirty-Nine' has been taking the K-drama space by storm! It follows the lives of 3 besties on the verge of reaching their 40s.
We've seen enough beautiful fashion picks in episodes 3 and 4 by the pretty actress, Son Ye-Jin, to break down for you today, so without further ado, let's get right into it!
Have you read?
Son Ye-Jin's Fashion in the K-Drama 'Thirty-Nine' Episodes 3-4
Please note: This post contains affiliate links to products we trust and recommend. If you choose to purchase a helpful product using these links, we may receive a small commission for referring you – at no extra cost to you. These funds help us keep this blog up and running.
Look #1
Let's kick this list off in style with Ye-Jin's fashionable classic notched collar pleated dress from BAU by Bride And You, The Studio box leather tote bag from SALVATORE FERRAGAMO, and a pair of golf shoes from ECCO.
Pins
Look #2
Here's another sleek look of hers. This one featured a neck-tie puff sleeve blouse by Toykeat and a lace overlay mid-length skirt by Valentino.
Pins
Look #3
Angelic is the least we can say to describe how she looks in this scene. The credits go to her chic ribbon tie long sleeve blouse from BAU by Bride And You and Tempête MM bag from Delvaux.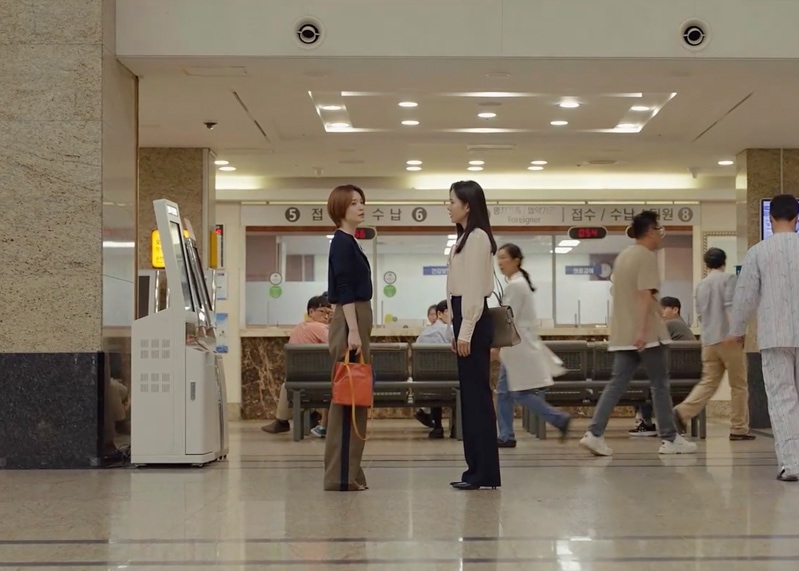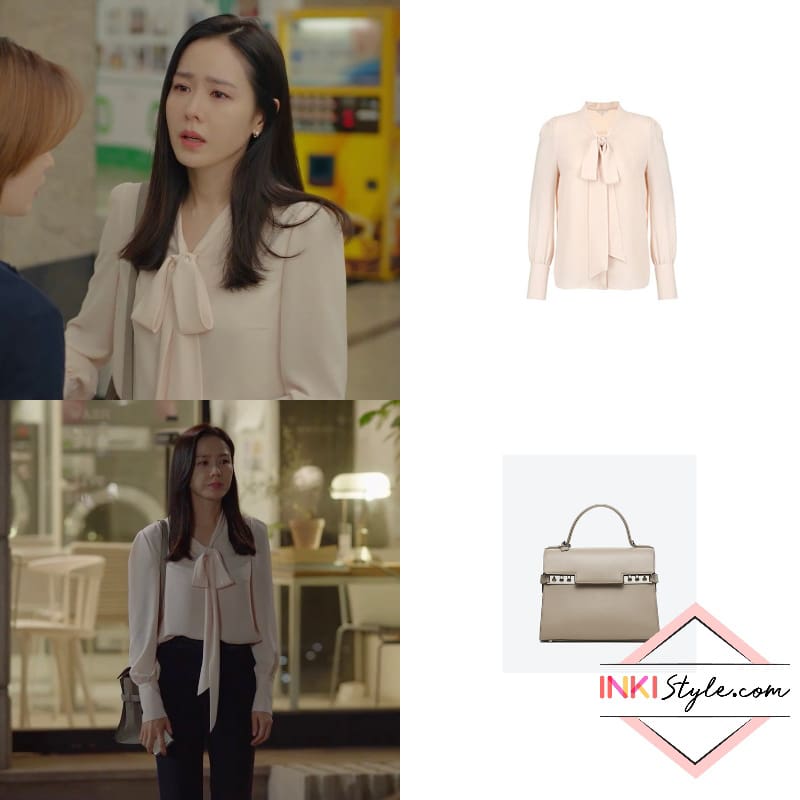 Pins
Look #4
She can obviously rock darker colors, too! To pull this one off, she used a black loose fit shirt from Toykeat, a satin slit long skirt from DEKAVV, and a cute Rockstud Alcove wallet from Valentino.
Pins
Look #5
You can never go wrong with a black-and-white mix. Ye-Jin really proved this when she appeared in Toykeat's off-white neck-tie scarf blouse and STUART WEITZMAN's black rapture booties. And she topped this fabulous look off perfectly with a fancy stud sign leather shoulder bag from Valentino.
Pins
Look #6
If you're going to copy one look of Ye-Jin's, we highly recommend this gorgeous one in episode 4. The outfit consisted of pieces from Valentino. And to give everything the glam it deserves, she opted for a beautiful pair of rose gold link earrings from Tiffany & Co.
Continue reading:
Read more about the fashion in the Korean drama 'Thirty-Nine' here.
If you like this post, share it with a friend who might like it as well. And don't forget to follow our Facebook Page for more news on Korean fashion & beauty!