There are many reasons that 'Thirty-Nine' is a hot topic in the K-drama world, and one of them is the outstanding fashion moments featured by the three besties, especially the pretty lead actress, Son Ye-Jin.
We're about to treat you today to 18 stunning looks Ye-Jin showed off in both episodes 11 and 12. So, if you're ready to have your jaws drop to the ground, keep reading!
Son Ye-Jin's Fashion in the K-Drama 'Thirty-Nine' Episodes 11-12
Please note: This post contains affiliate links to products we trust and recommend. If you choose to purchase a helpful product using these links, we may receive a small commission for referring you – at no extra cost to you. These funds help us keep this blog up and running.
Look #1
The first stylish look of Ye-Jin's is this one in episode 11 that featured a jacket and a skirt from GROVE.
Pins
Look #2
We absolutely loved how feminine Ye-Jin looked here when she donned a chic classic A-line coat from BAU by Bride And You.
Pins
Look #3
Ye-Jin's outfit in this scene was hands-down super cute. It featured a stylish pair of Merino wool pants by NOPROMISE and the beautiful Penidor S 14K earrings by hyeres-lor.
Pins
Look #4
Ye-Jin pulled off a chic ensemble from Coivant that is perfect for cooler weather. And to top everything off, she opted for a beige puff sleeve wool coat from MOAT.
Look #5
Another winter-friendly look showcased by Ye-Jin is this one that consisted of an cashmere maxi coat by INSILENCE, a cardigan by Rouje, and a crossbody bag by BELVEDERE.
Pins
Look #6
If you liked Ye-Jin's gorgeous outfit in this scene, here's what you'll need to copy it: a bow detailing cropped jacket from Ports V, a gray wool slit skirt from RRACE, and a pair of petit flower earrings from Vintage Hollywood.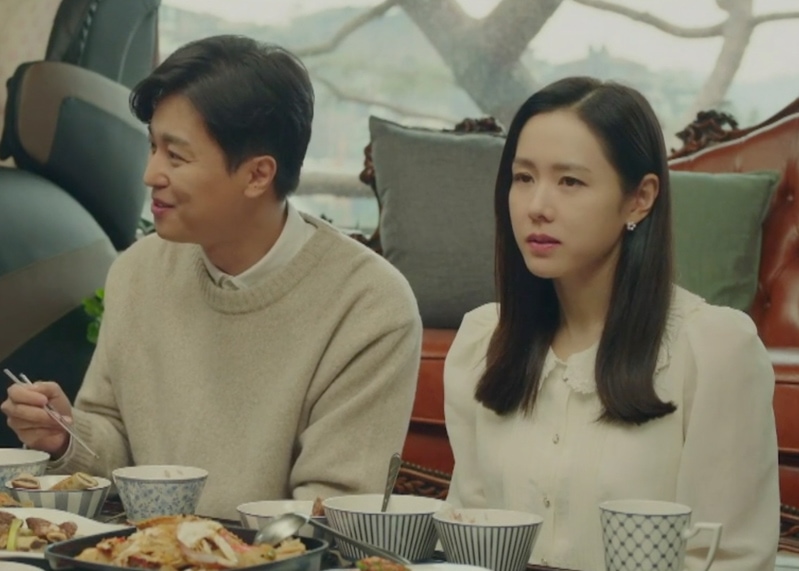 Look #7
If you want to be both cute and comfy during cold days, go for Ye-Jin's oversized chunky wool sweater from LA FETICHE.
Pins
Look #8
Ye-Jin had our hearts when she appeared in this pretty soft crop knit and soft crop cardigan on top, both by JOHNNY HATES JAZZ.
Pins
Look #9
Now doesn't Ye-Jin look the cutest in her sailor flower knit pullover by VITALSIGN?
Pins
Look #10
And if you're more into dressy looks, you can copy this one by Ye-Jin's that starred a gorgeous wide collar flared dress from BAU by Bride And You. And as a sparkly finishing touch, she went for Tiffany & Co.'s beautiful earrings and necklace.
Pins
Look #11
In episode 12, Ye-Jin showed us that you can still look stylish even while sleeping with FRONTROW's warm modal lounge set.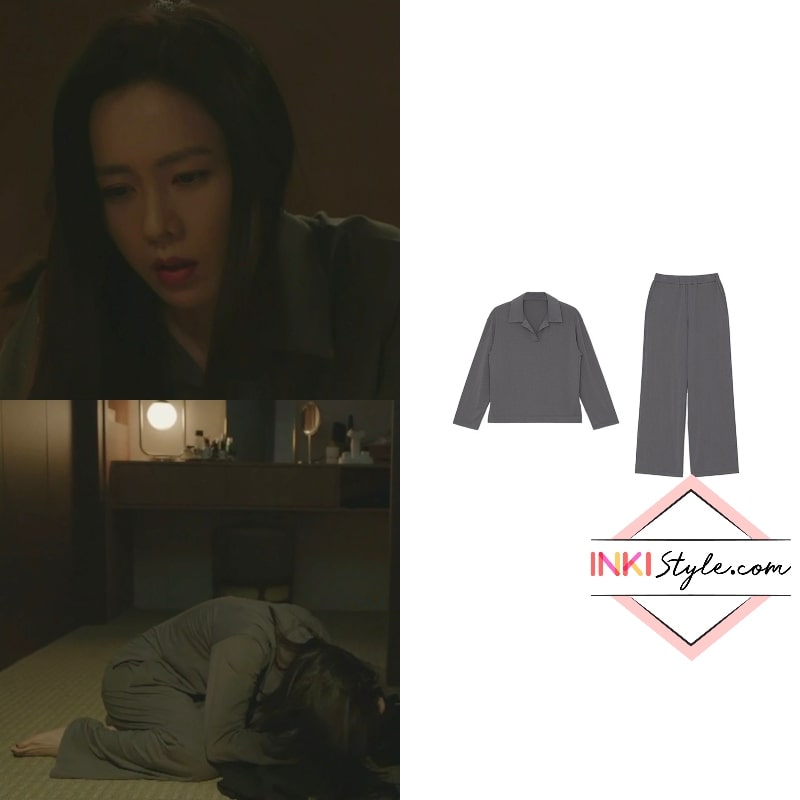 Pins
Look #12
You can probably throw on Ye-Jin's notched-lapel jacket by SANDRO over any outfit and immediately look much more stylish!
Pins
Look #13
We can definitely say the same about her chic and diverse wool-blend coat from Isabel Marant!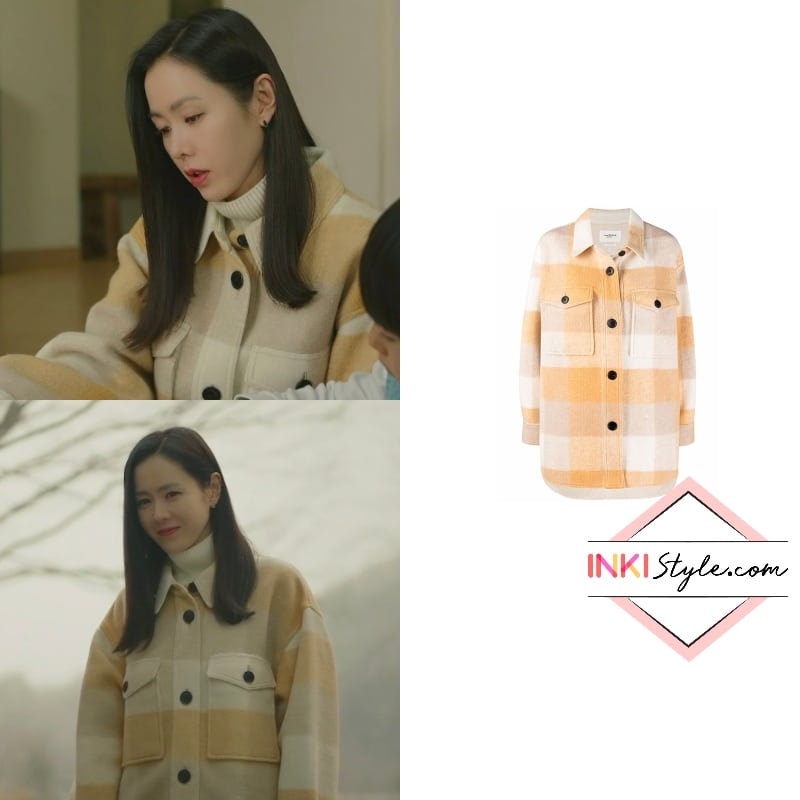 Pins
Look #14
She keeps showering us with her well-picked jackets. This time, Ye-Jin donned a fashionable trucker jacket from Theory.
Pins
Look #15
Even during heartbreaking parts like this, Ye-Jin still managed to keep it stylish with the help of a black mermaid dress from BAU by Bride And You.
Pins
Look #16
You may have missed that, but we definitely spotted this fancy one stud crossbody bag by Valentino worn by Ye-Jin.
Pins
Look #17
We can't yet decide what's prettier, Ye-Jin's smile, or her Smile earrings from Tiffany & Co.
Pins
Look #18
We found no better way to finish off this list other than by showing you this perfect, classy look of Ye-Jin's, which featured a double-breasted Coat from BAU by Bride And You and the Vlogo chain shoulder bag from Valentino.
Pins
Continue reading:
Read more about the fashion in the Korean drama 'Thirty-Nine' here.
If you like this post, share it with a friend who might like it as well. And don't forget to follow our Facebook Page for more news on Korean fashion & beauty!