ITZY makes an electric and exciting comeback with another song called 'Swipe'. The video showcases a Tiktok-like interface on some scenes and their trendy and modern fashion fits the whole set-up.
Keep reading to see their best looks from the 'Swipe' music video!
Please note: This post contains affiliate links to products we trust and recommend. If you choose to purchase a helpful product using these links, we may receive a small commission for referring you – at no extra cost to you. These funds help us keep this blog up and running.
ITZY's 'Swipe' MV Fashion
Ryujin's Look #1
Ryujin styled her ribbed top from Paco Rabanne with this acid-washed denim jacket from Alexander Wang and its matching 50s cutoff shorts from Re/Done. She nailed the outfit with her pair of Run Star Motion sneakers from Converse.
Ryujin's Look #2
For this look, she can be seen shining in her metallic gilet from Off-White.
Pins
Yeji's Look #1
Yeji wore this Ash Wings To Carry You corset top from Dolls Kill under this matching Aries x Lee 191 floral jacket and pants.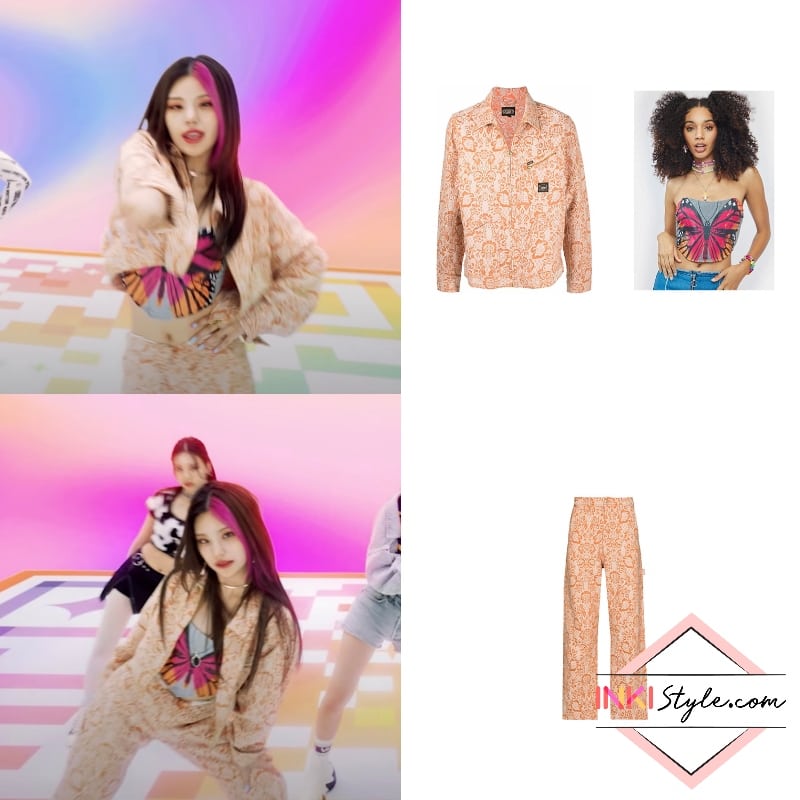 Pins
Yeji's Look #2
She layered her Perfect Moment Polar flare jacket on top of her zip-fastening top from Adidas, too.
Pins
Yeji's Look #3
You can also spot Yeji rocking this chain-link detail tank top from GCDS with her outfit.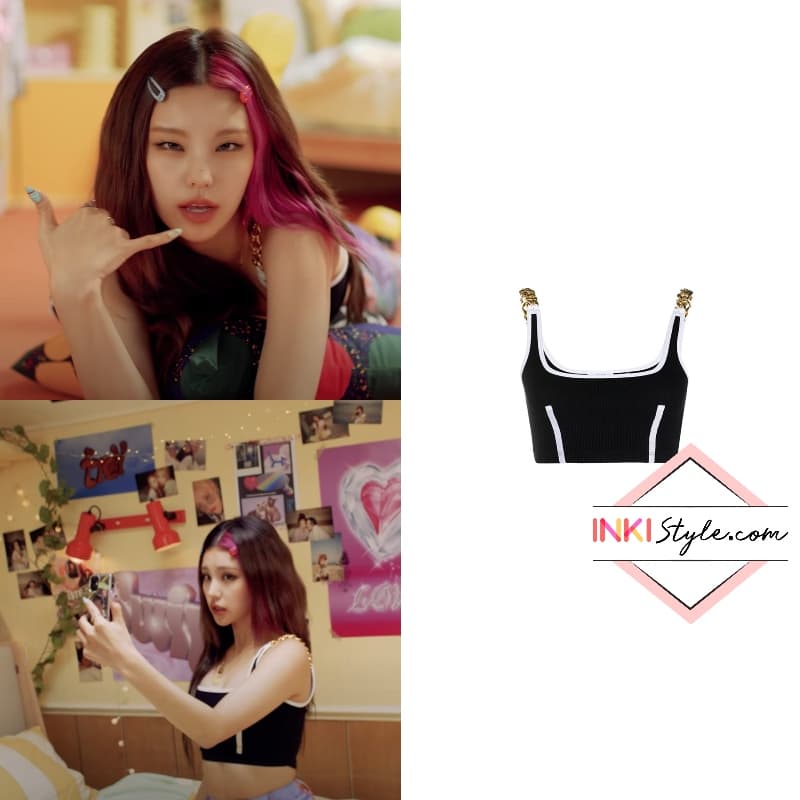 Pins
Yeji's Look #4
This Charles Jeffrey Loverboy tartan pleated wool miniskirt also took the spotlight on this outfit by Yeji.
Pins
Chaeryeong's Look #1
This look showcases Chaeryeong in a soft pink Shibori satinbra top and cardigan from Alexander Wang paired with dELiA*s by Dolls Kill Into The Groove plaid pants.
Pins
Chaeryeong's Look #2
In this outfit, she looked amazing in her Off-White x KATSU blurred regular printed hoodie with Vetements' tattoo-print tights.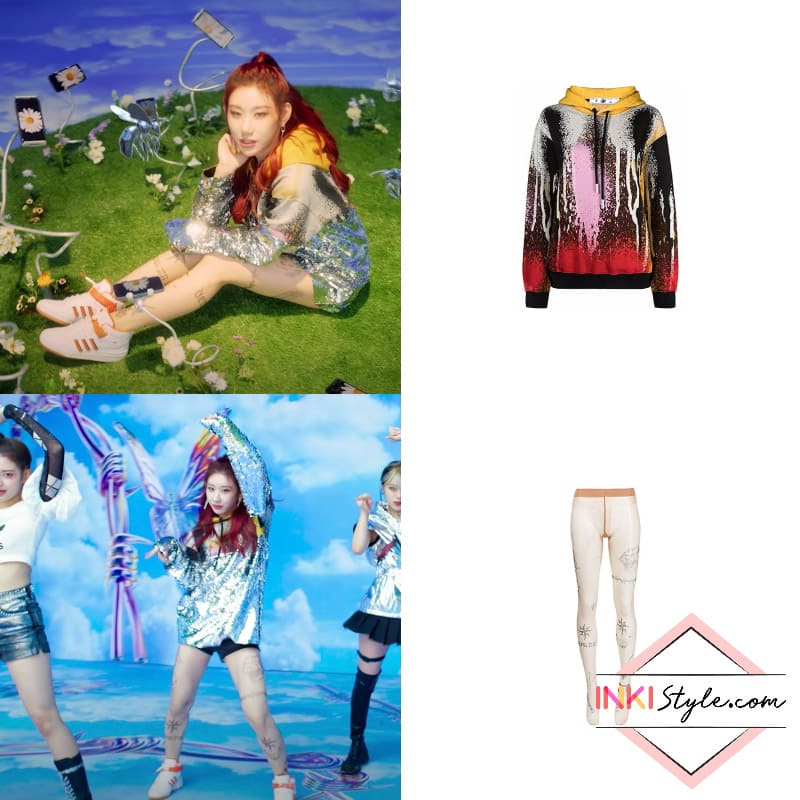 Pins
Yuna's Look #1
Yuna showcased her model-like figure with this linen-blend vest and pants both from Zara. She topped her look with this logo-embroidered cap from Vetements.
Pins
Yuna's Look #2
This fun look features the Cow Chic Fuzzy sweater from dELiA*s by Dolls Kill and the A Little Lovin' skirt from Current Mood.
Pins
Yuna's Look #3
Yuna's Censored heron print T-shirt from Heron Preston gets a chic touch with her Vetements monogram tights and pair of Adidas YEEZY Boost 700 MNVN sneakers.
Pins
Lia's Look #1
This athleisure look on Lia features her Adidas x Dry Clean Only puff-sleeve T-shirt paired with her Philipp Plein metallic-print shorts.
Pins
Lia's Look #2
For this scene, Lia rocked her Slanted signature sporty mini dress from Louis Vuitton.
Pins
Continue reading:
If you like this post, share it with a friend who might like it as well. And don't forget to follow our Facebook Page for more news on Korean fashion & beauty!