'Our Beloved Summer' has aired its last episode on January 25 and it's time to say goodbye to one of the most memorable dramas of this season. The show was a light-hearted and gripping tale of romance and growth. At the same time, the characters, especially Kook Yeon-Su who is played by Kim Da-Mi, served consistently fashionable looks throughout its run.
Picking up from where we left off previously, we are here to detail Kim Da-Mi's outfits in the final two episodes. Keep reading to find out!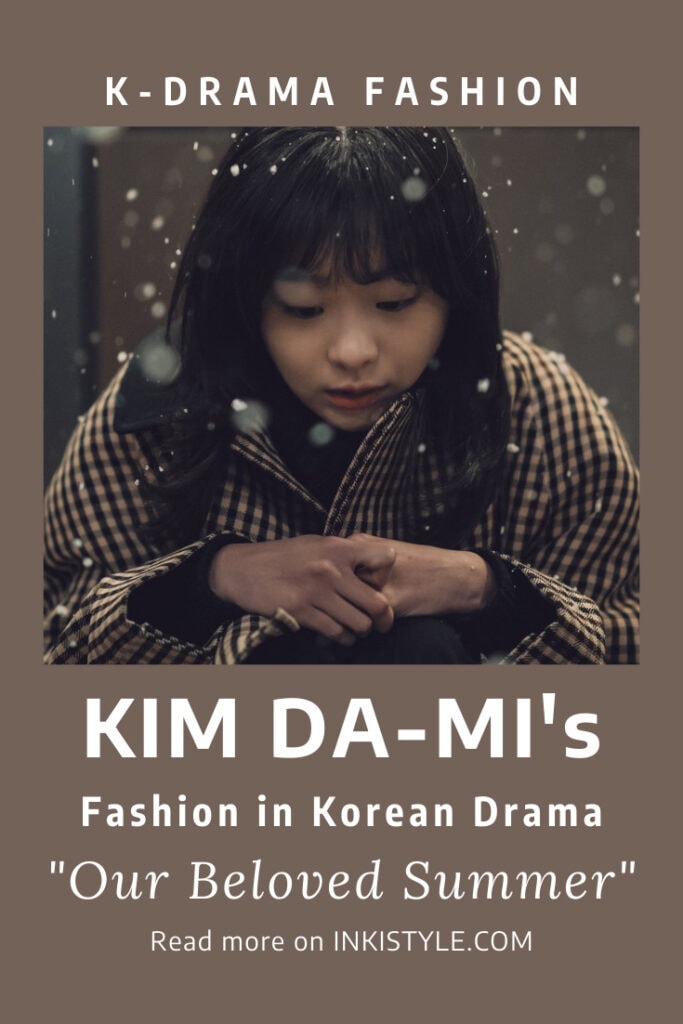 Have you read?
Kim Da-Mi's Fashion in the K-Drama 'Our Beloved Summer' Episodes 15-16
Please note: This post contains affiliate links to products we trust and recommend. If you choose to purchase a helpful product using these links, we may receive a small commission for referring you – at no extra cost to you. These funds help us keep this blog up and running.
Look #1
In episode 15, we see a glimpse of sparkle as Yeon-Su wears Swarovski crystals in the form of a heart pendant necklace and crystal-embellished heart earrings.
Pins
Look #2
There is no shortage of beautiful bags in Yeon-Su's collection. So without a doubt, her super-stylish Prada Cleo shoulder bag is hard to miss.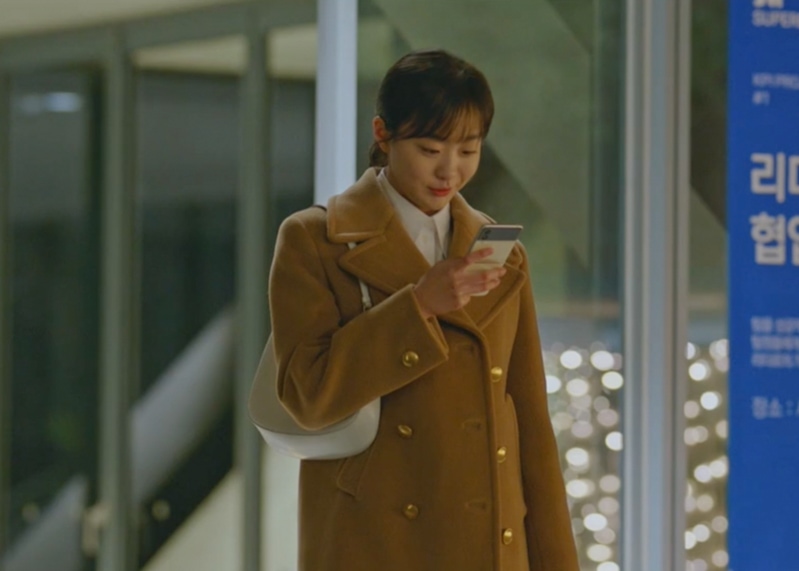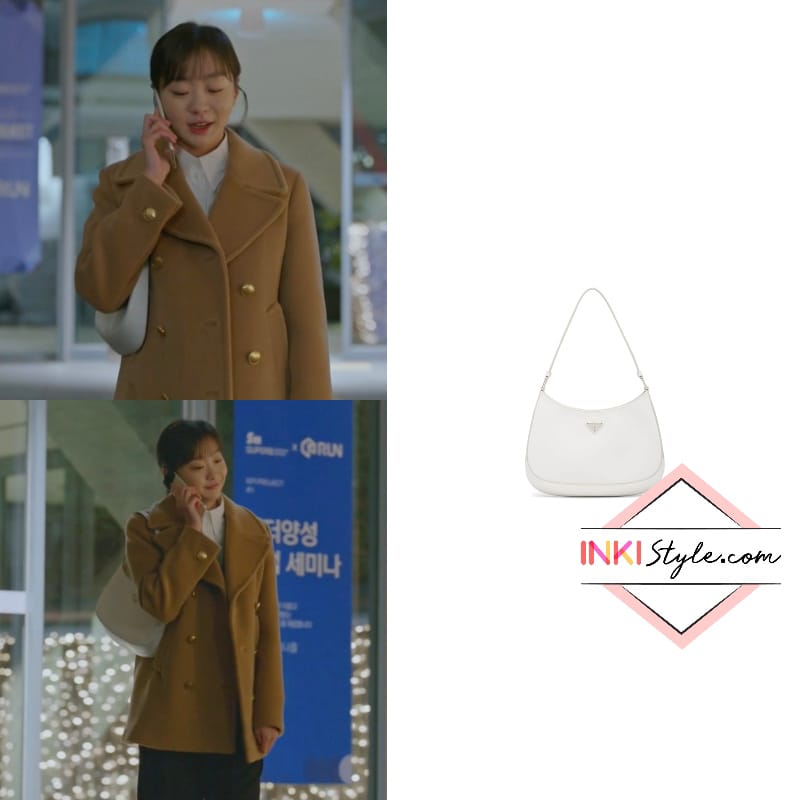 Pins
Look #3
We fell in love with this jacquard knit zip-up pullover from RECTO worn by Da-Mi. With its distinct pattern and ivory/black color contrast, it's a must-have outfit to spice up our winter wardrobe.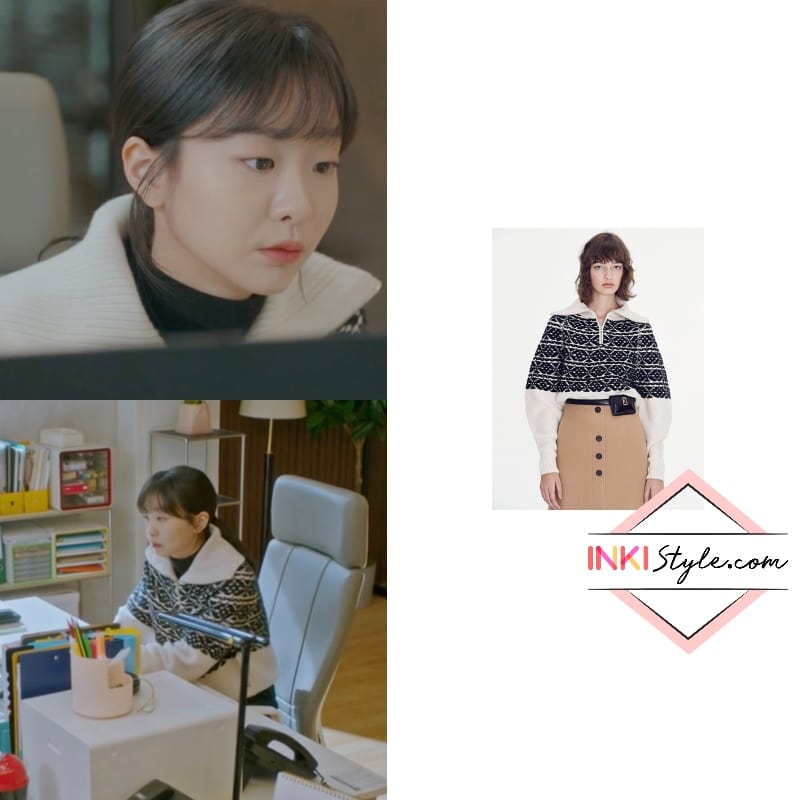 Pins
Look #4
If you want comfort with style, it's probably a good idea to steal some of Da-Mi's outfits from this drama. Maybe the gingham-print coat from Plan C featured in this scene would be a good choice.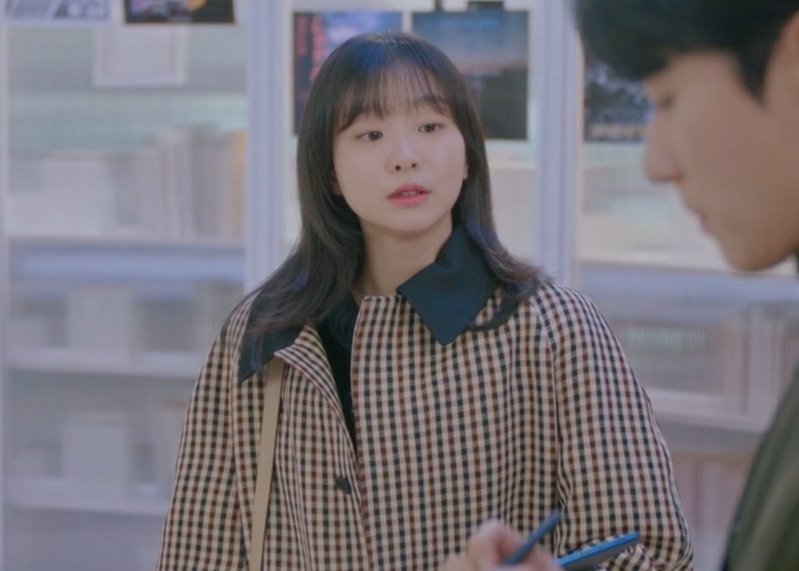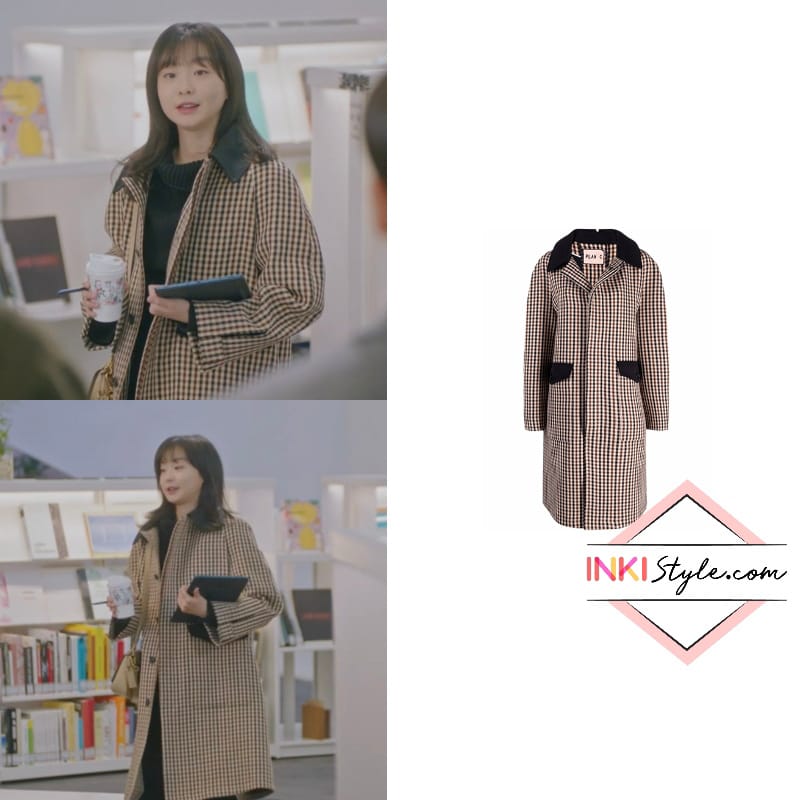 Pins
Look #5
In the final episode, Da-Mi sports a highly sophisticated look in a fitted tweed jacket by Gucci.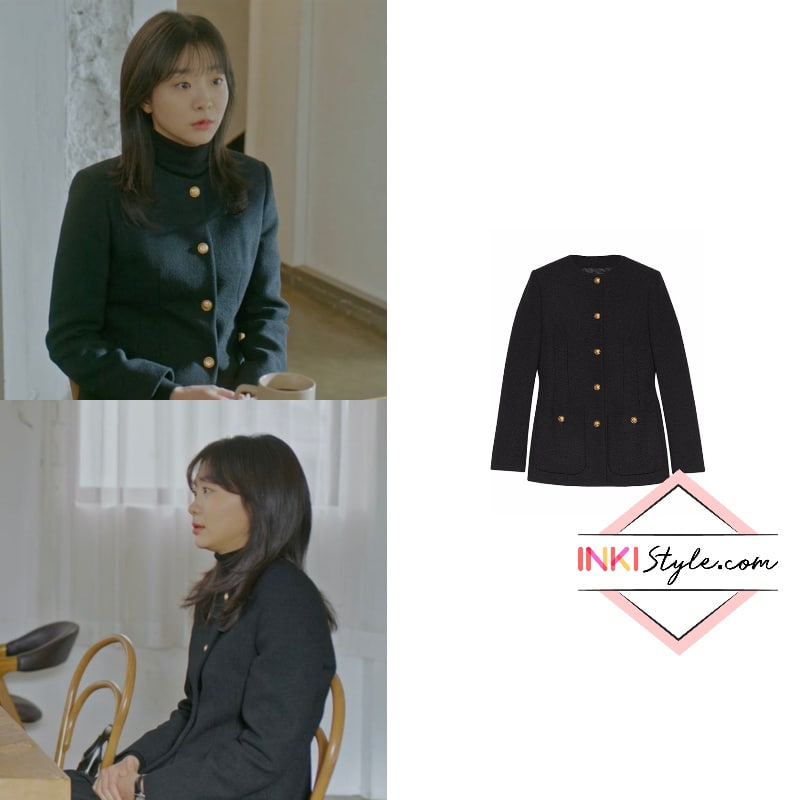 Pins
Look #6
Making up for a trendy look this time, the Max Mara ensemble consists of a wool herringbone jacket and brown vanda trousers.
Pins
Look #7
We think you all will agree that the beige wool pintuck pants from RRACE are the highlight of this casual look.
Pins
Look #8
Yeon-Su's beige and blue check coat from Isabel Marant Etoile makes up for an aesthetically pleasing outfit.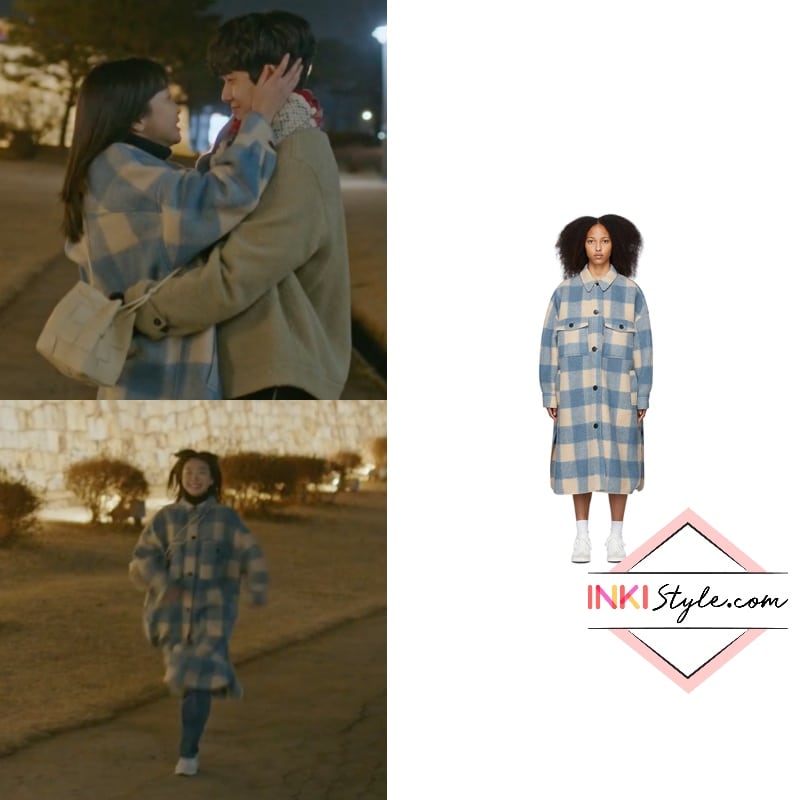 Pins
Look #9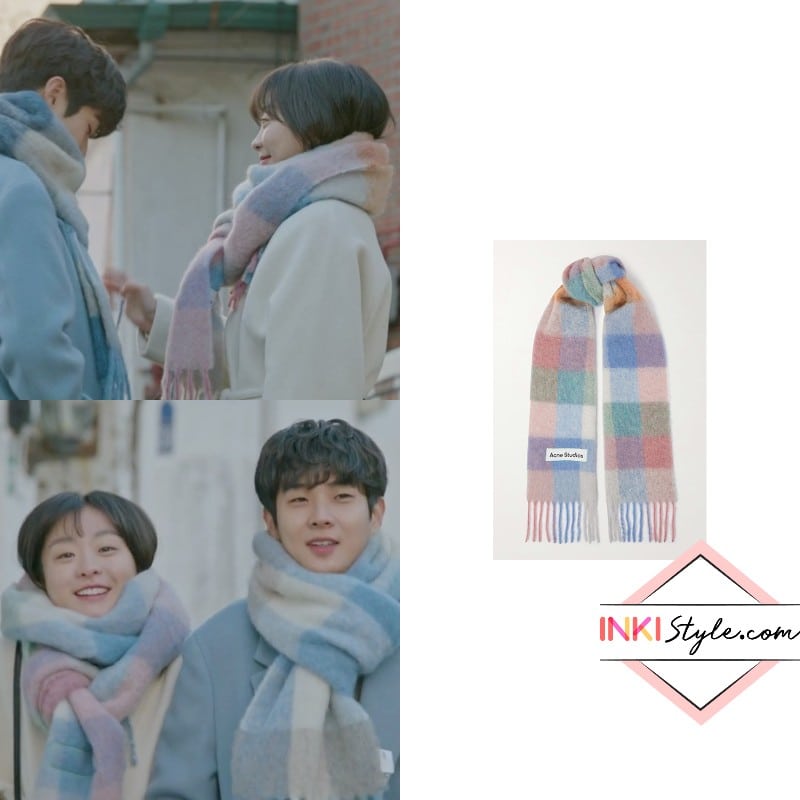 Pins
Look #10
Those navy flare knit pants from RRACE are perfect for a relaxing stay at home. Won't you agree?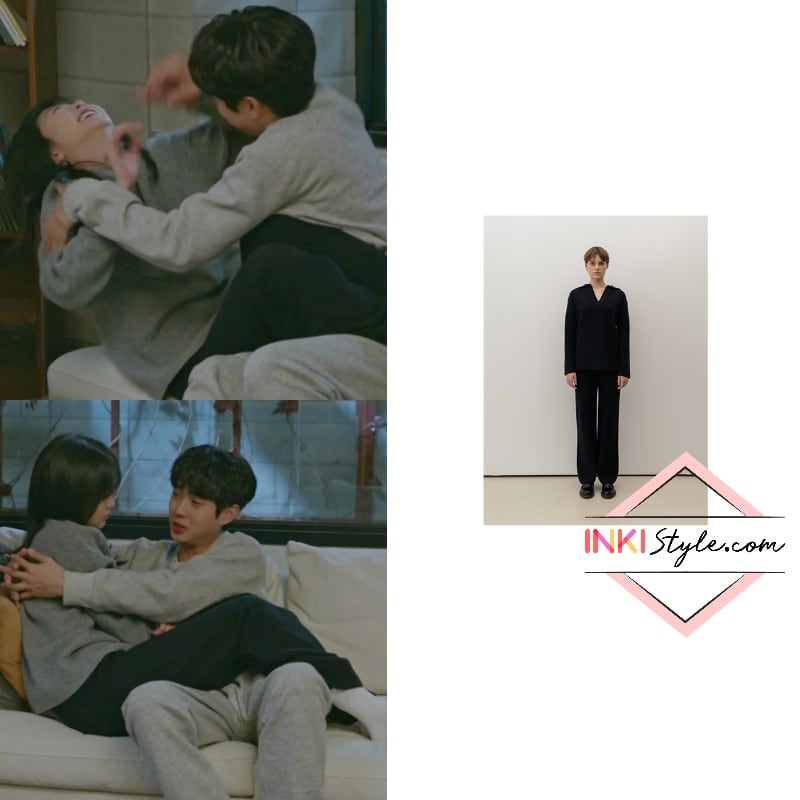 Pins
Look #11
Yeon-Su expands her assemblage of attractive bags yet again as she carries a Lemaire Tacco crossbody bag in this put-together look.
Pins
Look #12
The comfy grey oversized cape sweater seen on Da-Mi is from RECTO.
Pins
Look #13
For an outdoor stroll in the cold, Yeon-Su's oversized goose-down coat from EENK will surely come in handy. Moreover, Lemaire's Croissant shoulder bag is a scene-stealer everywhere.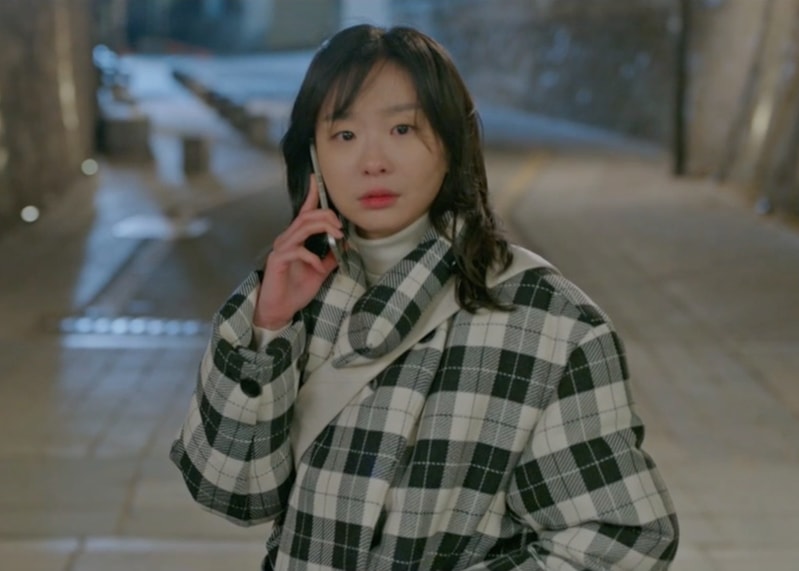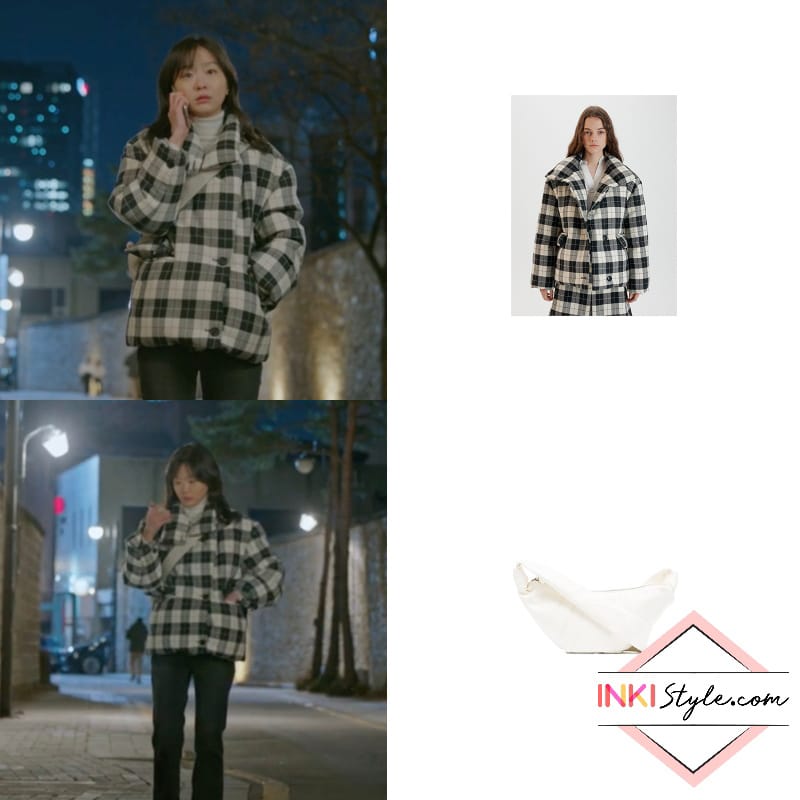 Pins
Look #14
Da-Mi's perfectly warm and casual look here is achieved by pairing a chunky knit cropped crew neck from 3.1 Phillip Lim with a cozy pair of Mason signature wool slacks from Bjoue. And of course, a rose gold-tone floating crystal pendant necklace by Swarovski adds a bit of glamour.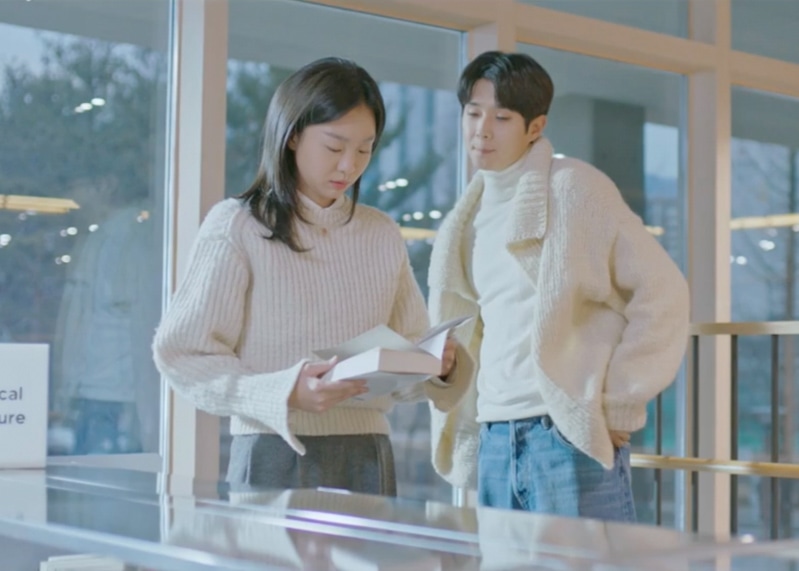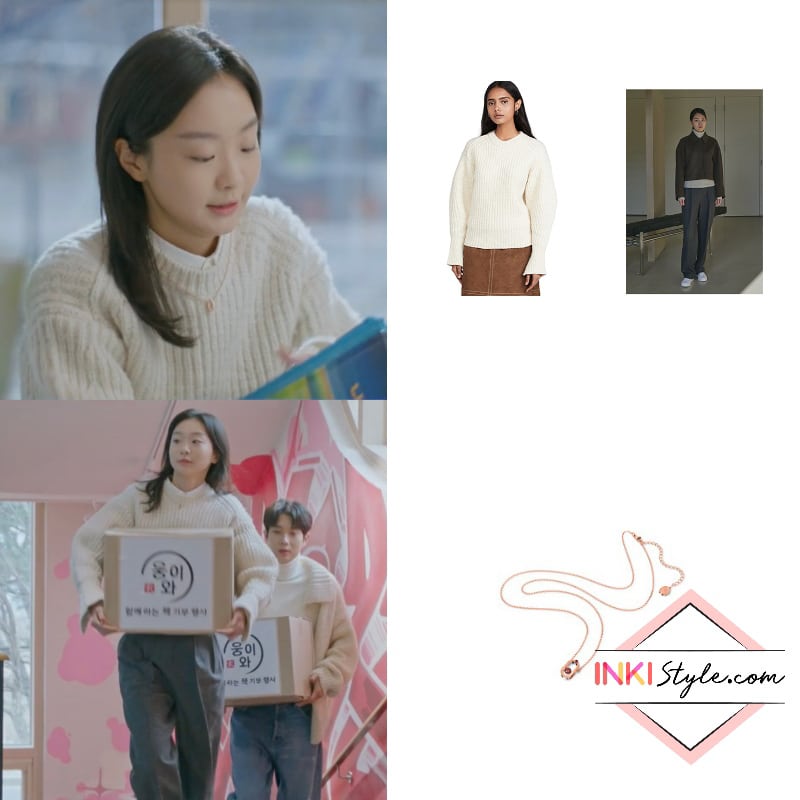 Pins
Look #15
The very last, and equally fashionable, look for today is Da-Mi's layered knit shawl from RRACE.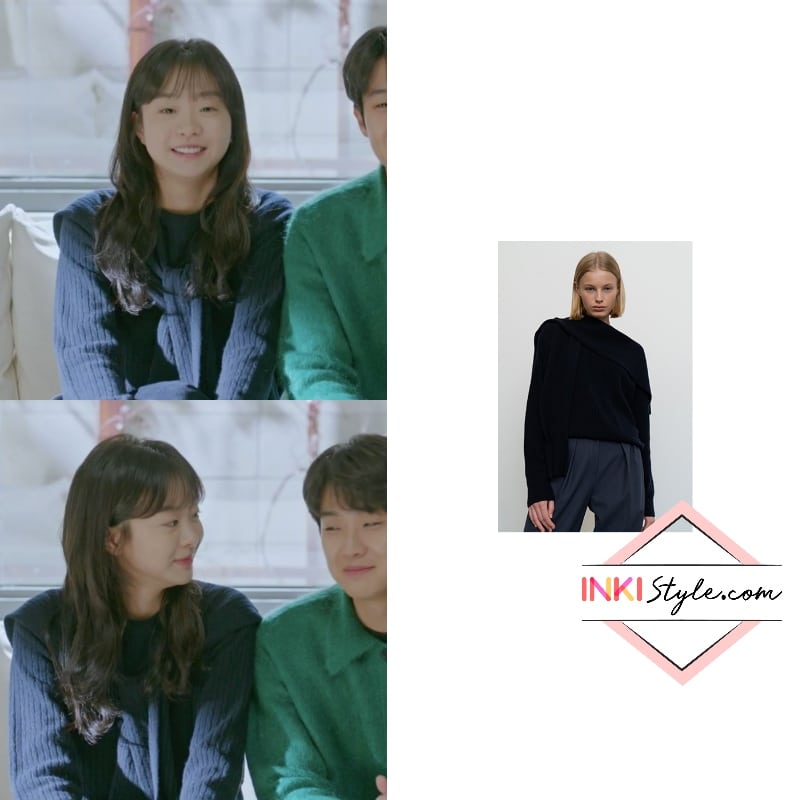 Pins
Continue reading:
Read more about the fashion in the Korean drama 'Our Beloved Summer' here.
If you like this post, share it with a friend who might like it as well. And don't forget to follow our Facebook Page for more news on Korean fashion & beauty!