Ahn Hyo-Seop's classic fashion in 'Business Proposal' caught our attention from the very beginning of the show. He proves to be not only a handsome face but also a talented actor with a top-notch fashion sense.
For that reason, we're covering Hyo-Seop's charming fashion moments in the show, so let's get right into it!
Have you read?
Ahn Hyo-Seop's Fashion in the K-Drama 'Business Proposal'
Please note: This post contains affiliate links to products we trust and recommend. If you choose to purchase a helpful product using these links, we may receive a small commission for referring you – at no extra cost to you. These funds help us keep this blog up and running.
Look #1
In episode 3, Hyo-Seop showed just how fashionable he can be through an exquisite double-breasted overcoat from CELINE.
Pins
Look #2
He sure looked like a million bucks in this fancy Bottega Veneta jacket.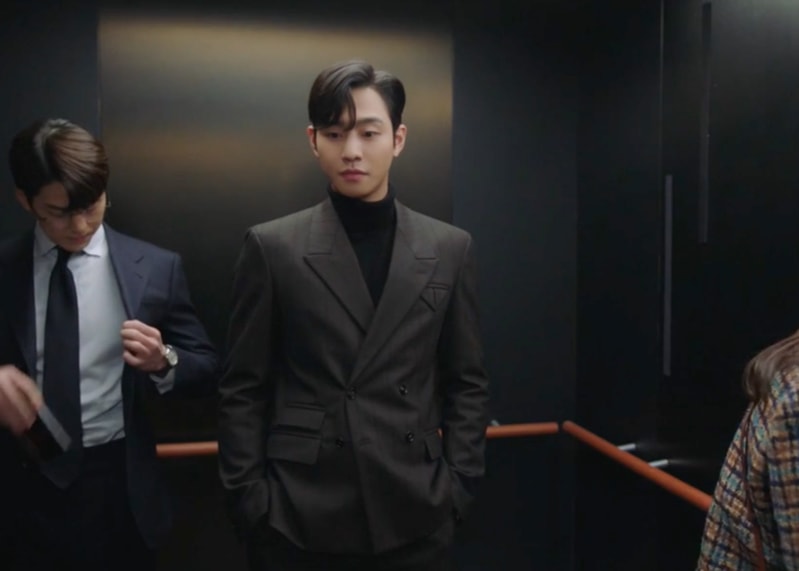 Look #3
Another chic fashion moment by Hyo-Seop is when he donned this houndstooth wool coat from CELINE.
Pins
Look #4
It seems this handsome man won't stop looking amazing anytime soon. This time, he appeared in a super stylish long coat by IEY.
Pins
Look #5
We absolutely fell in love with Hyo-Seop's charm in this scene where he appeared wearing a gray wool zip collar sweater from AMI.
Pins
Look #6
No one can disagree that Hyo-Seop looked incredible in DEHO's classic wool blend double coat.
Pins
Look #7
And finally, Hyo-Seop showed that he can also pull off casual looks when he wore a cute bear athletic sweatshirt from LMC.
Pins
Continue reading:
Read more about the fashion in the Korean drama 'Business Proposal' here.
If you like this post, share it with a friend who might like it as well. And don't forget to follow our Facebook Page for more news on Korean fashion & beauty!