Here we go again, with the ADORABLE lead actress from 'Doom At Your Service': Park Bo-Young! As we have in the past, we're continuing to cover her stylish outfits featured in the series.
So let's jump right into it!
Have you read?
Park Bo-Young's Fashion in Episodes 5-8 of K-drama 'Doom At Your Service'
Please note: This post contains affiliate links to products we trust and recommend. If you choose to purchase a helpful product using these links, we may receive a small commission for referring you – at no extra cost to you. These funds help us keep this blog up and running.
Look #1
Being an absolute cutie is what we expect from Bo-Young, and she definitely didn't disappoint us with her cozy Our Llama sweater by H8!
Pins
Look #2
To look extra stylish in colder months, layer up Bo-Young's flower jacquard knit vest by MUDIDI with her pink coat by TILLIDIE.
Pins
Look #3
In this scene, Bo-Young was seen in a fashionable wool jacket from EN OR.
Pins
Look #4
She easily pulled off casual chic when she donned TILLIDIE's stitched collar coat and combined it with ROH SEOUL's black Juty medium shoulder bag.
Pins
Look #5
We're in love with Bo-Young's beauty, and this combination of the single-collar wool jacket by KENNETH LADY and the triple unbalance silver earrings by Roaju really brings it out.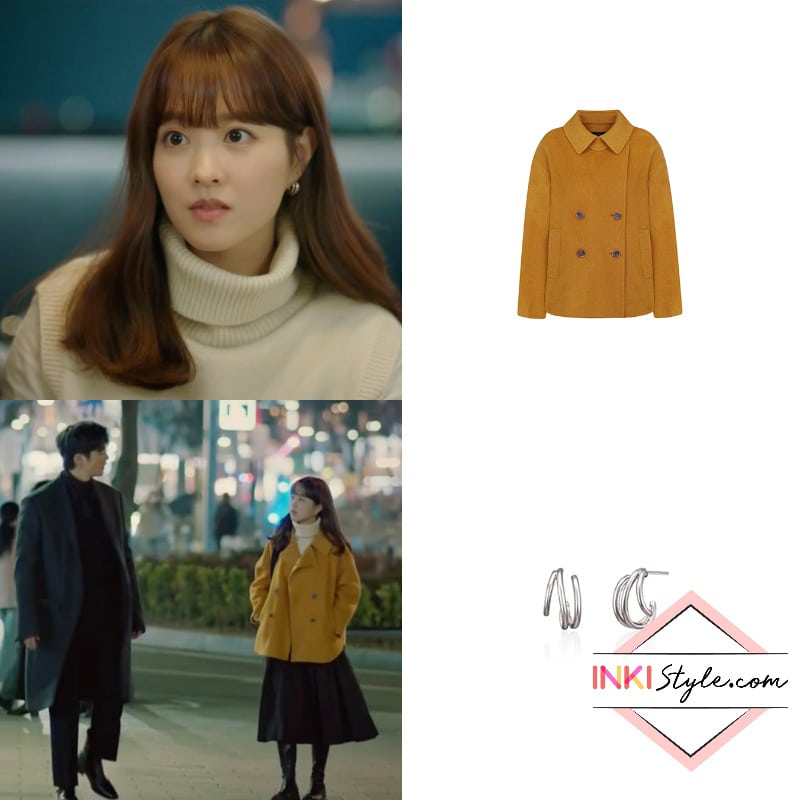 Pins
Look #6
You should definitely copy this lovely look of hers! It featured a cute high-neck coat from LINE STUDIO ONE and a medium shoulder bag from ROH SEOUL.
Pins
Look #7
In episode 7, we spotted Bo-Young holding a chic D-Wize shoulder bag from HOZE.
Pins
Look #8
To add an extra touch of girliness to her outfit, Bo-Young opted for KENNETH LADY's unbalanced pleated midi skirt.
Pins
Continue reading:
Read more about the fashion in Korean drama 'Doom At Your Service' here.
If you like this post, share it with a friend who might like it as well. And don't forget to follow our Facebook Page for more news on Korean fashion & beauty!