Romance, thrilling fantasy, and fantastic fashion, this is all we've been seeing so far from K-drama 'Doom At Your Service'. And we're all about the fashion picks of the cute female lead, Park Bo-Young.
So grab a seat and keep reading to see some of her prettiest looks showcased in episodes 1 to 4!
Park Bo-Young's Fashion in Episodes 1-4 of K-drama 'Doom At Your Service'
Please note: This post contains affiliate links to products we trust and recommend. If you choose to purchase a helpful product using these links, we may receive a small commission for referring you – at no extra cost to you. These funds help us keep this blog up and running
Look #1
Cuteness overload! In the first episode, Bo-Young appeared in a cute cable knit from ahwe and a check pleated skirt from LINE. She finished off her gorgeous look with the Joy Shopper bag from MARGESHERWOOD.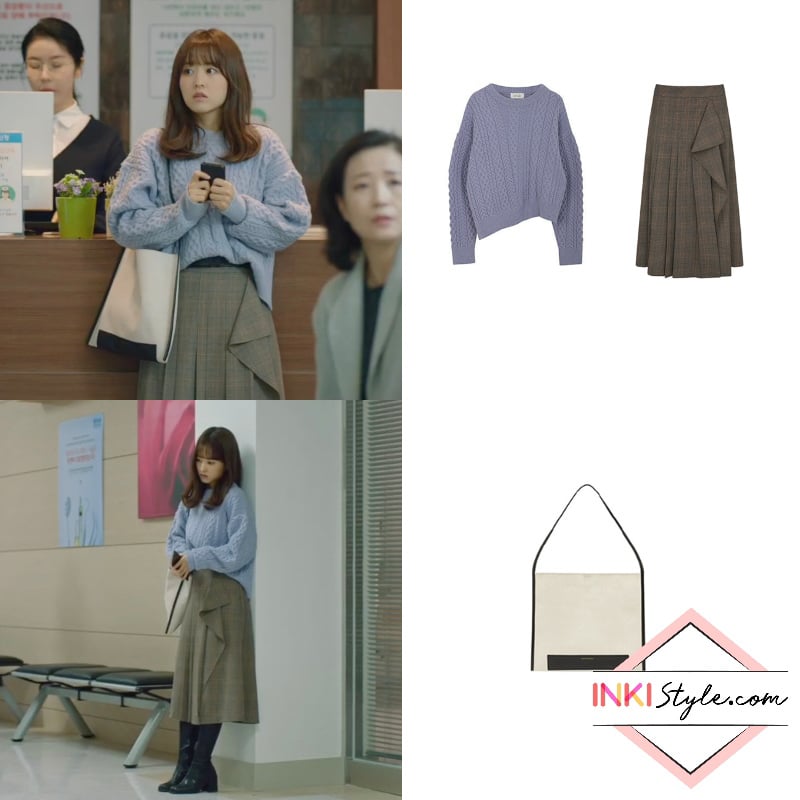 Pins
Look #2
Her cute outfit needed nothing extra, but it wouldn't have looked as fabulous without FILLINTHEBLANK's Yoko bucket bag!
Pins
Look #3
Bo-Young looks her prettiest in the simplest clothes, just like this sweatshirt from WNDERKAMMER.
Pins
Look #4
Apparently, Bo-Young will NEVER stop being so cute! For this look, she used a stylish knit top by YOUR NAME HERE.
Pins
Look #5
She put the cherry on top of her head-to-toe black look with ROH SEOUL's black flap medium shoulder bag.
Pins
Look #6
If you're into oversized fashion, this V-neck knit by emm is a must-have!
Pins
Look #7
She looked super adorable in this ROCCI ROCCI cropped zip-up hoodie, especially when she put the hood up!
Pins
Continue reading:
Read more about the fashion in Korean drama 'Doom At Your Service' here.
If you like this post, share it with a friend who might like it as well. And don't forget to follow our Facebook Page for more news on Korean fashion & beauty!