The 2022 Melon Music Awards held on November 26 saw an impressive list of performers and attendees. The heavily nominated LE SSERAFIM not only performed at the event but also took home a few awards. On the red carpet, they made their presence in sophisticated black outfits.
So without much ado, let's run through the individual looks.
LE SSERAFIM's Outfits at the Melon Music Awards Red Carpet on November 26, 2022
Please note: This post contains affiliate links to products we trust and recommend. If you choose to purchase a helpful product using these links, we may receive a small commission for referring you – at no extra cost to you. These funds help us keep this blog up and running.
Eunchae
Eunchae wore a regal outfit with a vintage touch in the form of a lace-trimmed black velvet dress from Saint Laurent.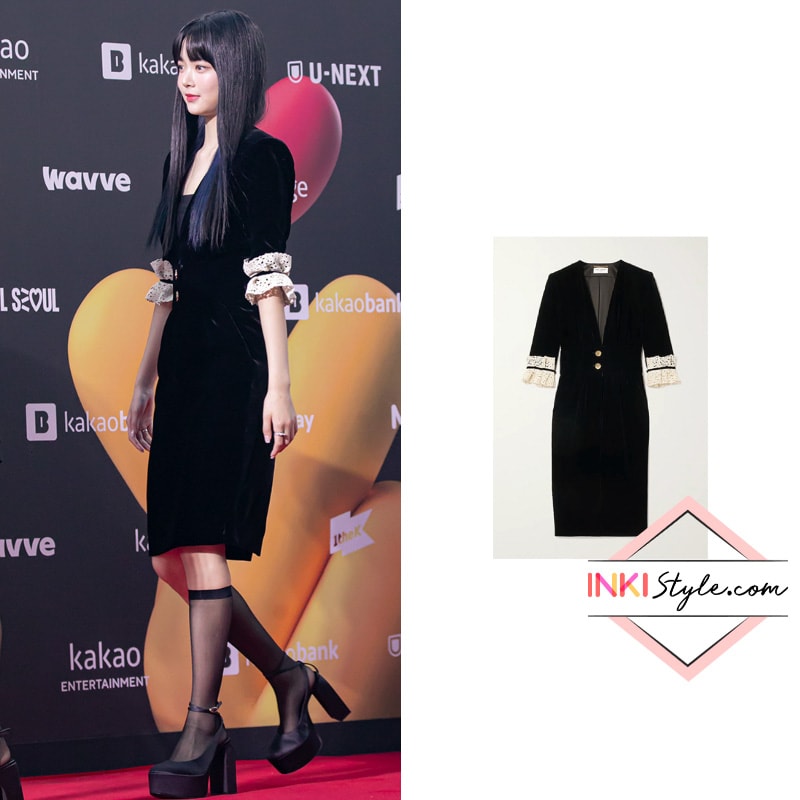 Pins
Kazuha
Kazuha kept it trendy in another all-black Saint Laurent ensemble. She paired a ribbed silk turtleneck top with a paneled leather skirt and leather pumps.
Pins
Sakura
As for Sakura, she opted for formal wear with a twist in her double-breasted blazer from Saint Laurent and black heels from Coperni.
Pins
Chaewon
Chaewon's edgy cutout mini dress from MACH & MACH goes well in style with her boots from COPERNI.
Pins
Yunjin
Finally, Yunjin brought grace to the red carpet in an elegant turtleneck long-sleeved dress from Saint Laurent.
Pins
If you like this post, share it with a friend who might like it as well. And don't forget to follow our Facebook Page for more news on Korean fashion & beauty!