The build-up leading to the drop of BLACKPINK's sophomore album 'Born Pink' was insane and fair enough, the group brought their all to it today. The title track 'Shut Down' is memorable in its instrumentals and delivers top-notch visuals in the music video. Also, the girls paid homage to their journey so far and gave various callbacks to their past eras in glorious fashion.
Check out their striking outfits below!
Have you read?
Please note: This post contains affiliate links to products we trust and recommend. If you choose to purchase a helpful product using these links, we may receive a small commission for referring you – at no extra cost to you. These funds help us keep this blog up and running.
BLACKPINK's 'Shut Down' MV Fashion
Jennie's Look #1
Jennie opened the song in a pearly outfit for the stage and we were astounded by her Mary Jane strappy platform heels from Nasty Gal.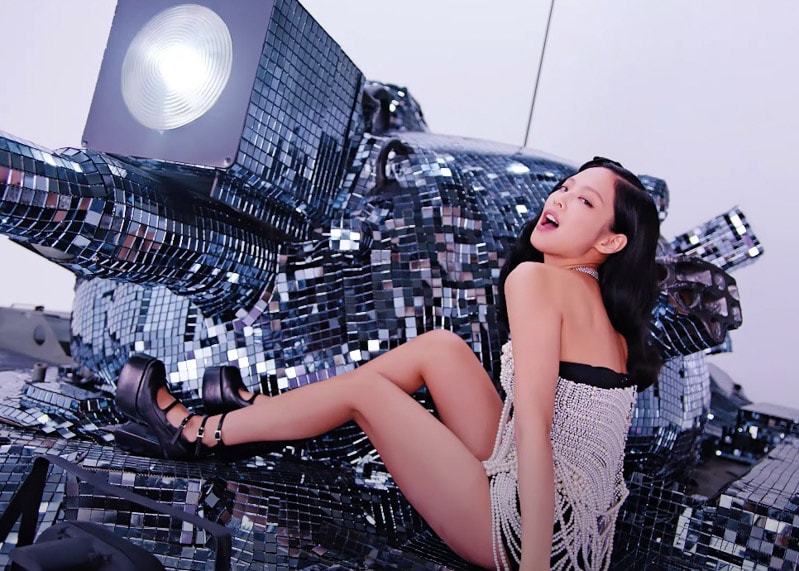 Pins
Jennie's Look #2
She then wore this stylish cutout white tank top from PONY STONE and pinned the Chanel crystal Camellia brooch on her leather jacket.
Pins
Jennie's Look #3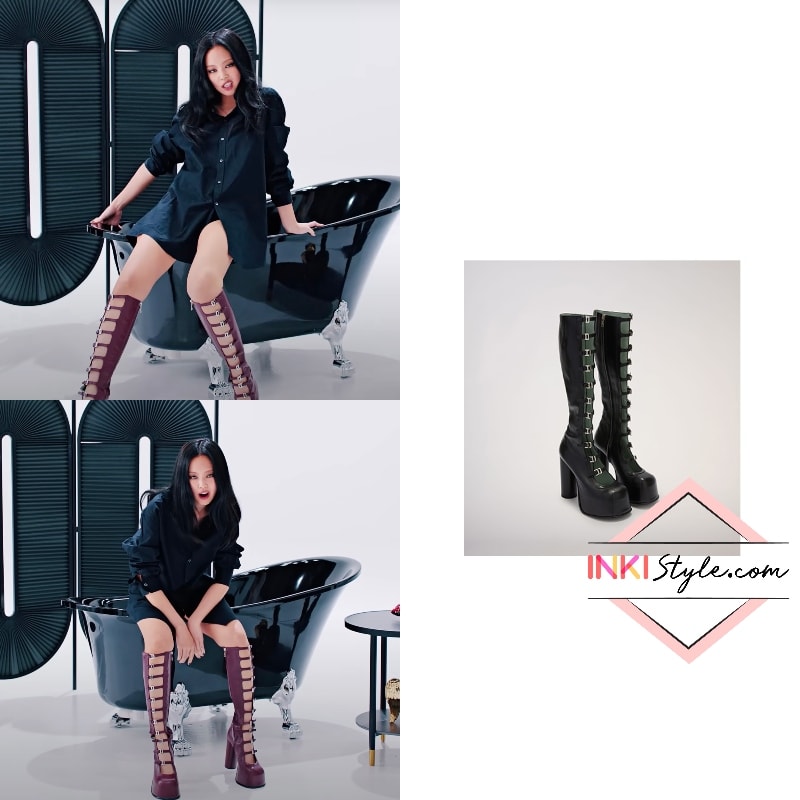 Pins
Lisa's Look #1
Wearing a denim skort from PONY STONE and brown leather lace-up boots from Timberland, Lisa's first look here is a modelesque one.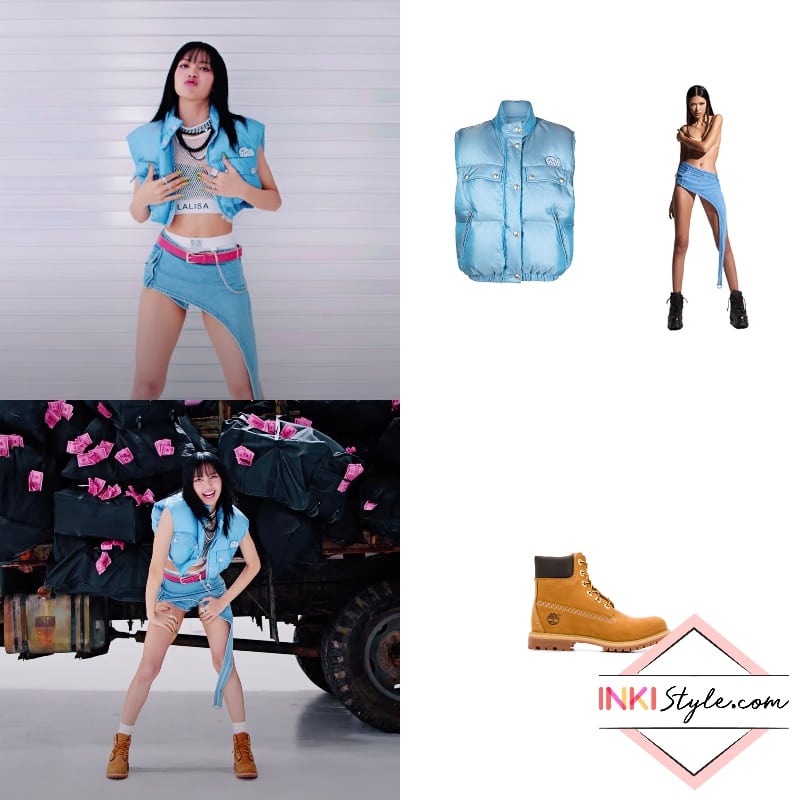 Pins
Lisa's Look #2
We then have her sporting a black Triomphe bucket hat from Celine.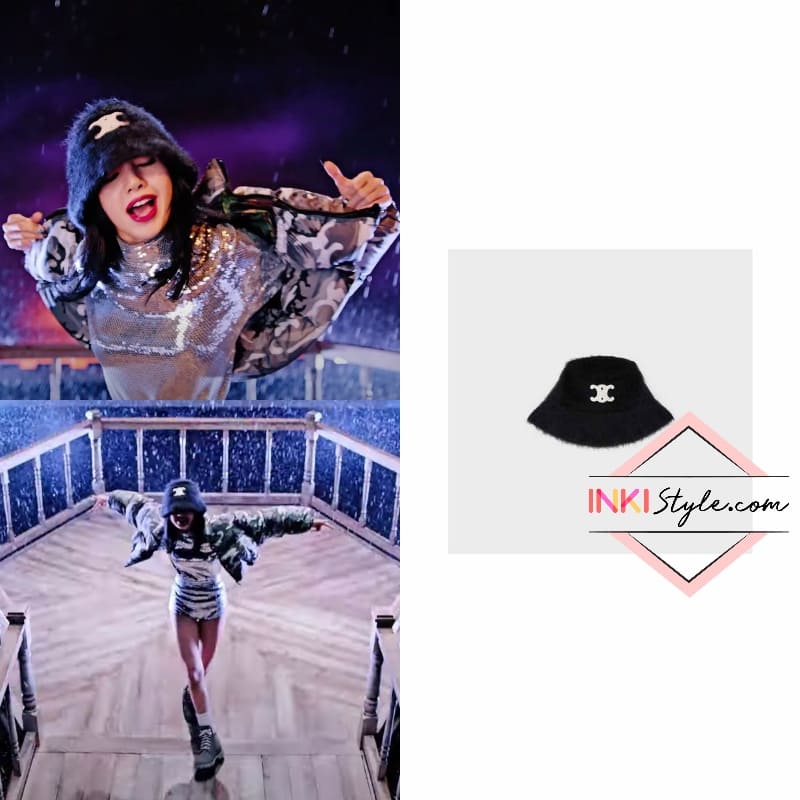 Pins
Lisa's Look #3
Lisa put together this unapologetically amazing outfit from an ensemble of a PONY STONE see-through mesh shirt, high lace-up Celine boots, and jewelry from Bvlgari and TIKOONZ.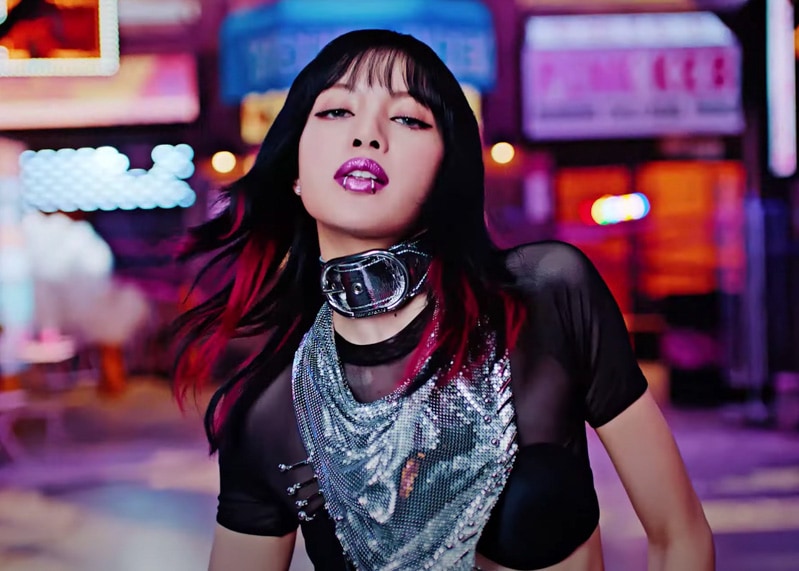 Jisoo's Look #1
For this iconic scene, Jisoo got her layered long-sleeve T-shirt from Givenchy. The added link chain and rings from TIKOONZ also gave the outfit a little bit of an edge.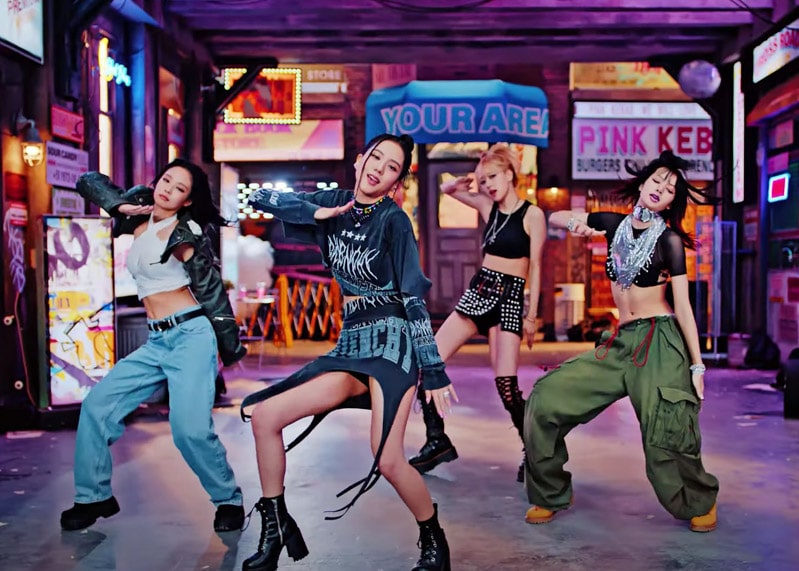 Jisoo's Look #2
She cut a compelling figure in a zebra-print cropped jacket from Dolce & Gabbana while taking polaroids on her FUJIFILM's off-white instant camera.
Pins
Jisoo's Look #3
Here, Jisoo had on a brilliant pair of Panthère de Cartier pendant earrings to steal the scene.
Jisoo's Look #4
Jisoo achieved a remarkably girly and ultra-modern look in a one-shoulder windbreaker corset and pleated tennis skirt that are both from DIY by Panida.
Pins
Rosé's Look #1
Rosé's very fashionable green faux fur long coat from Balenciaga offered a stunning contrast against her black clothing.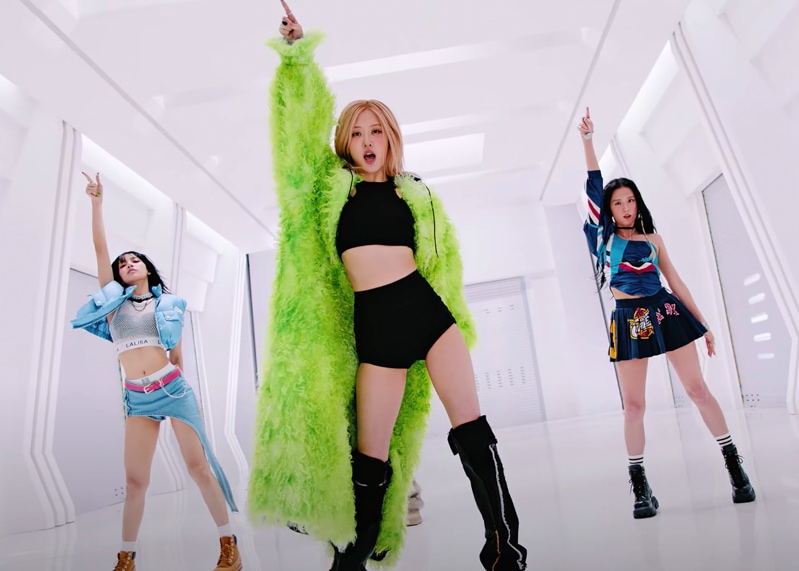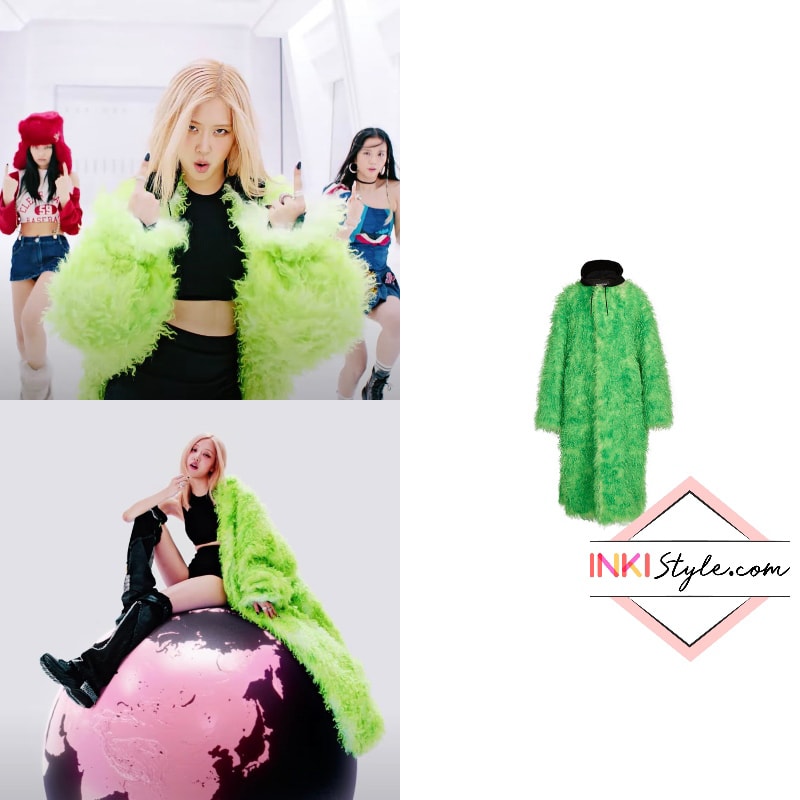 Pins
Rosé's Look #2
Her platform work boots from Poster Grl stood out in this scene.
Pins
Rosé's Look #3
Rosé embodied the ultimate punk girl aesthetic in a logo print biker jacket from Balenciaga, a studded denim skort from Current Mood, lace long socks from Yohji Yamamoto, and Dr. Martens hardware platform leather boots.
If you like this post, share it with a friend who might like it as well. And don't forget to follow our Facebook Page for more news on Korean fashion & beauty!