AESPA came back with a bang! The girl group just dropped their second mini-album 'Girls' which was frontlined by a title track of the same name. The empowering song's music video showcases out-of-this-world visuals as AESPA stuns in futuristic outfits.
Now it's time for us to take a closer look at the girls' fashion.
Please note: This post contains affiliate links to products we trust and recommend. If you choose to purchase a helpful product using these links, we may receive a small commission for referring you – at no extra cost to you. These funds help us keep this blog up and running.
AESPA's 'Girls' MV Fashion
Winter's Look #1
Winter makes a memorable entrance in an Urte Kat ensemble consisting of a light backless corset top and a mini skirt.
Winter's Look #2
Her second look is a cropped faux-leather jacket from Courrèges that has been modified in a stylish tube top and sleeves.
Pins
Ningning's Look #1
Similarly, Ningning looked stunning in an all-Urte Kat outfit that features a white body shirt, a pencil print tie, and a mini skirt.
Pins
Ningning's Look #2
Ningning wore a mastic grey cut-out mini dress from Courrèges in this scene.
Pins
Giselle's Look #1
Giselle added her own charm to this Urte Kat outfit composed of a dark backless corset top, a pencil print tie, and a mini skirt.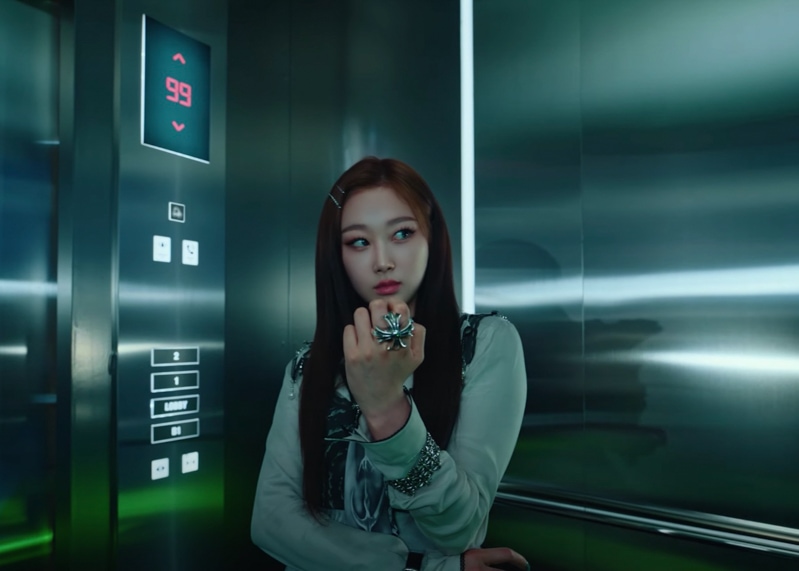 Giselle's Look #2
Here, she wore faux leather cropped trousers from Courrèges.
Pins
Karina's Look #1
Karina's outfit, also from Urte Kat, matched her members as she amazed in the brand's mini skirt and tie. As for footwear, she chose a comfy pair of leather logo loafers from PRADA.
Pins
Karina' Look #2
The final look for today has Karina in a cut-out mini skirt and a logo-patch trench coat all from Courrèges.
Pins
If you like this post, share it with a friend who might like it as well. And don't forget to follow our Facebook Page for more news on Korean fashion & beauty!