IVE graced the red carpet of the 2022 Melon Music Awards on November 26, and made sure they made a mark in their chic, bold outfits. 
Here's a breakdown of their respective looks.
IVE's Outfits at the 2022 Melon Music Awards Red Carpet on November 26, 2022
Please note: This post contains affiliate links to products we trust and recommend. If you choose to purchase a helpful product using these links, we may receive a small commission for referring you – at no extra cost to you. These funds help us keep this blog up and running.
Gaeul
Gaeul had a graceful air around her as she rocked a gorgeous Hyein Seo navy fencing maxi dress.
Pins
Liz
Liz's look was a slight twist on the classy formal, as she paired a Hyein Seo trinity shirt with a matching trinity pencil skirt for a polished, strong look.
Pins
Wonyoung
Wonyoung had on an eye-catching feather-trim denim mini skirt from Miu Miu with which she paired these exquisite glitter-heel wrap sandals for a scene-stealer look.
Pins
Yujin
Yujin's outfit consisting of a stunning crepe couture embroidered short dress from Valentino and these super fancy Gianvito Rossi patent-leather sandals was absolutely iconic.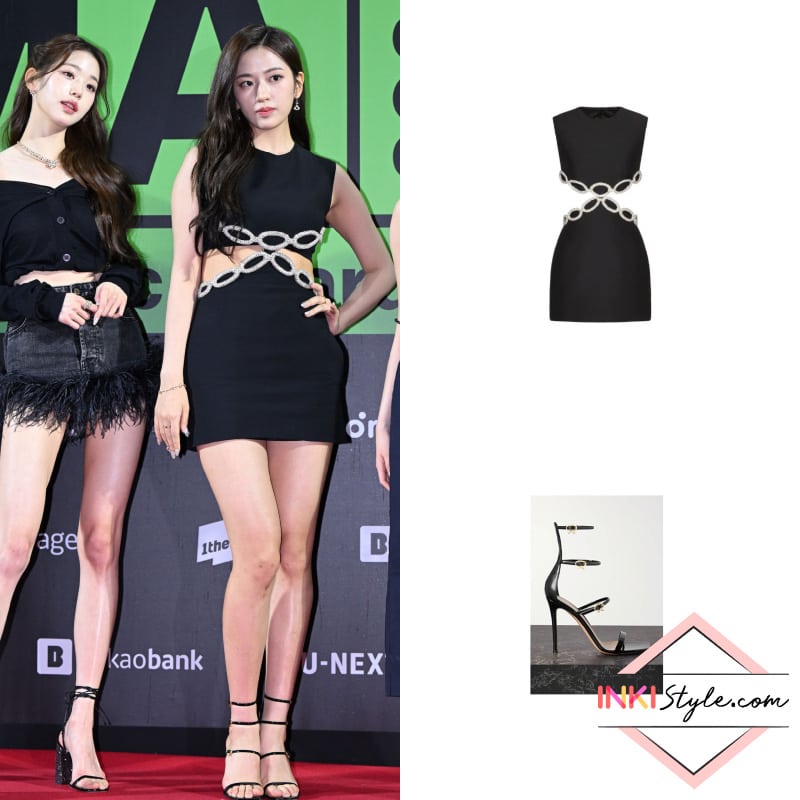 Pins
If you like this post, share it with a friend who might like it as well. And don't forget to follow our Facebook Page for more news on Korean fashion & beauty!