Being one of the best legal K-dramas ever produced, 'Extraordinary Attorney Woo' has finally come to an end. According to many viewers, everything about this hit K-drama is perfect— the storyline, acting, and of course, fashion!
And since we're always after good fashion, we couldn't help but notice how mind-blowing Ha Yoon-Kyung's outfits are in this series. In this article, we're sharing with you for the last time her stunning fashion choices, starting from episodes 9 to 16. Let's dive right into it!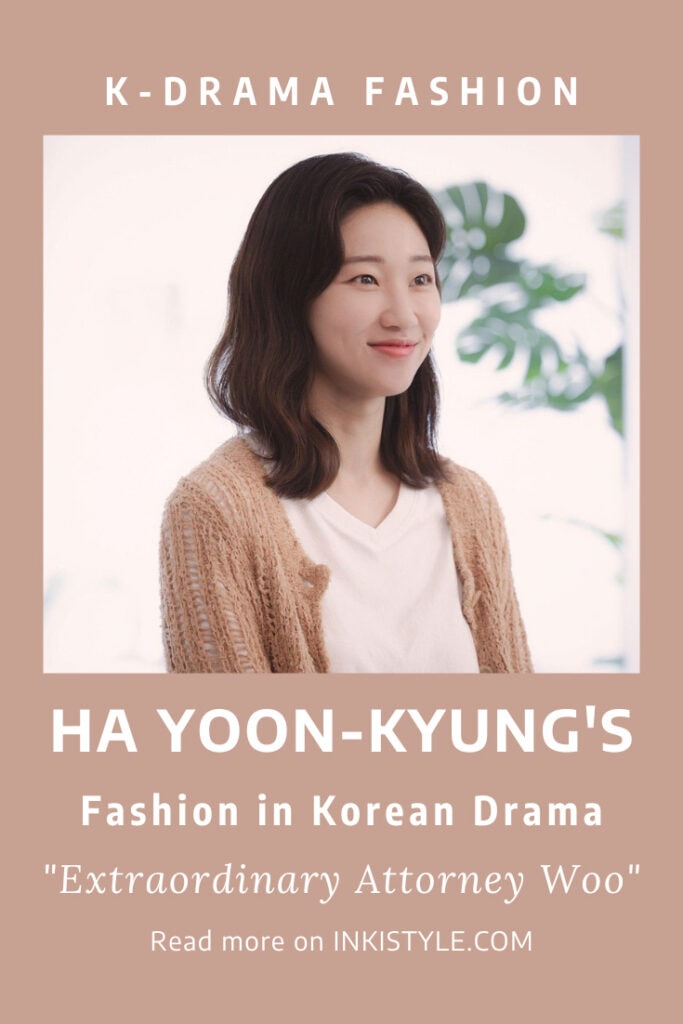 Have you read?
Ha Yoon-Kyung's Fashion in the K-Drama 'Extraordinary Attorney Woo' Episodes 9-16
Please note: This post contains affiliate links to products we trust and recommend. If you choose to purchase a helpful product using these links, we may receive a small commission for referring you – at no extra cost to you. These funds help us keep this blog up and running.
Look #1
The first stylish look we have on this list is this one featuring a set of tweed jacket and tweed skirt from Lynn.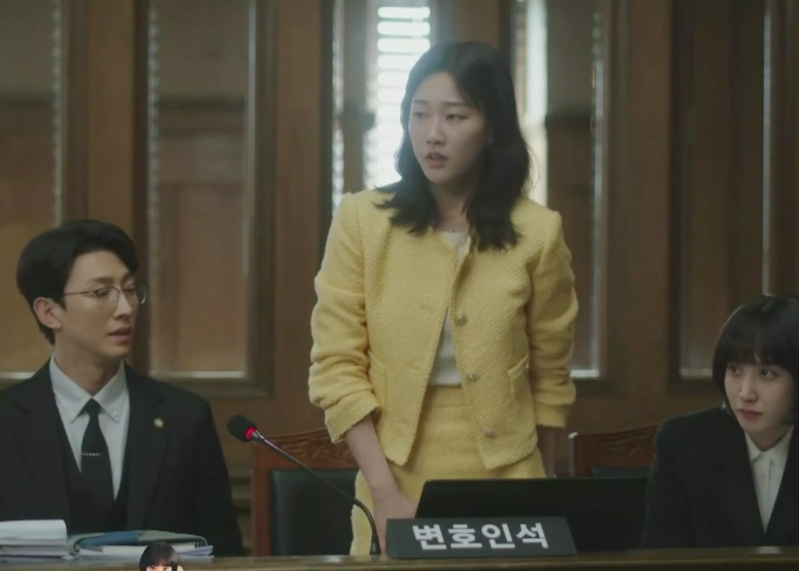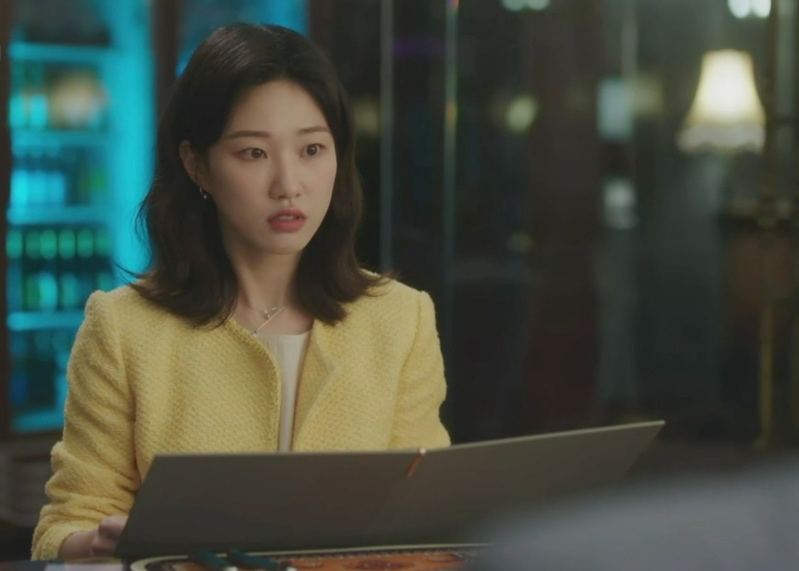 Pins
Look #2
We absolutely loved every part of her fancy look in episode 11, especially her stunning pair of pumps from RACHEL COX.
Look #3
Looking cute as ever, we caught Yoon-Kyung wearing a gorgeous pair of earrings by Hei.
Pins
Look #4
The beauty nailed this cool, casual look with the help of a classic tweed jacket from RE_L.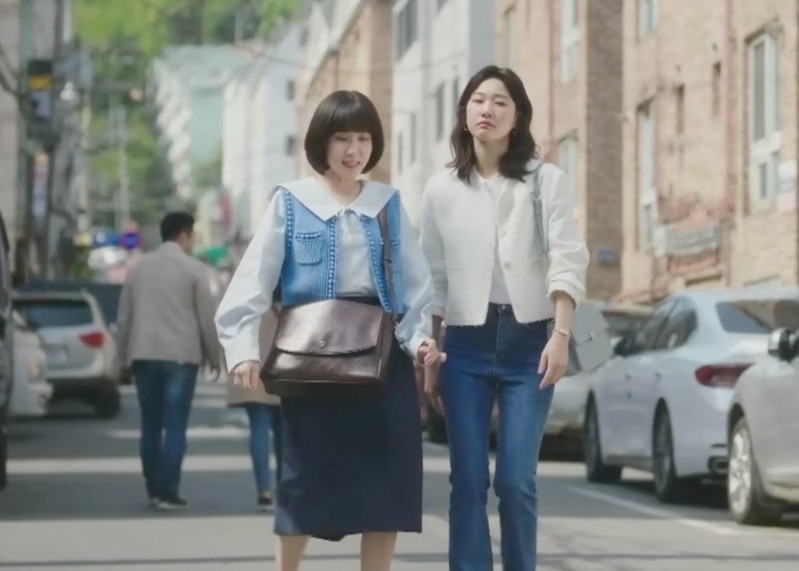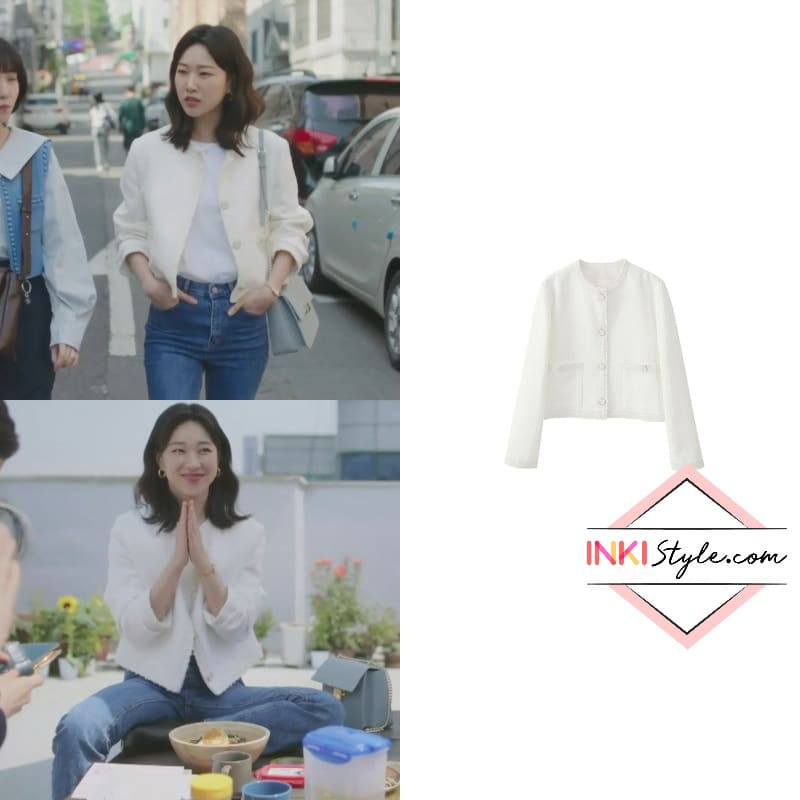 Pins
Look #5
Are you into this angelic look of Yoon-Kyung's? You can look as beautiful as she did in episode 13 by getting this fashionable, white neck shirring blouse from ellonarc!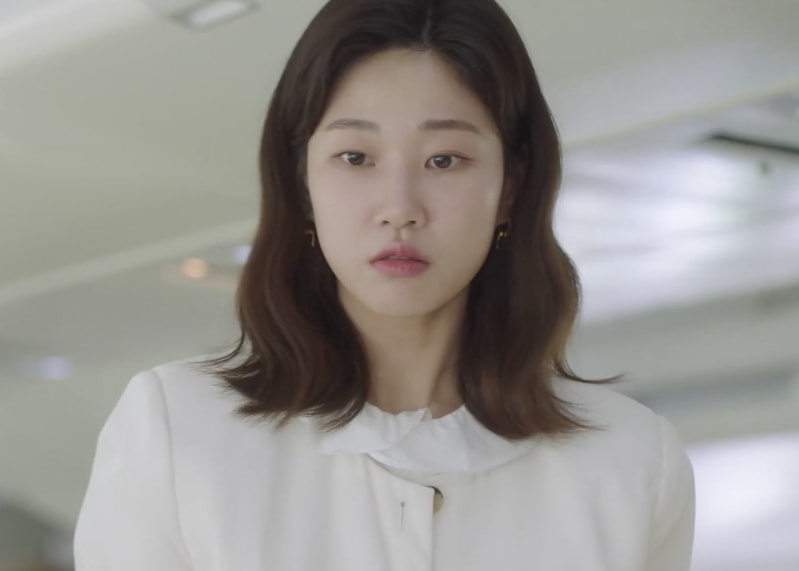 Pins
Look #6
Once again, Yoon-Kyung proved she has a good fashion sense by opting for NONLOCAL's super stylish ruffle placket shirt as a base for her ensemble.
Pins
Look #7
We're absolutely obsessed with her cute looks in this block hem open knit cardigan from TheOpen Product!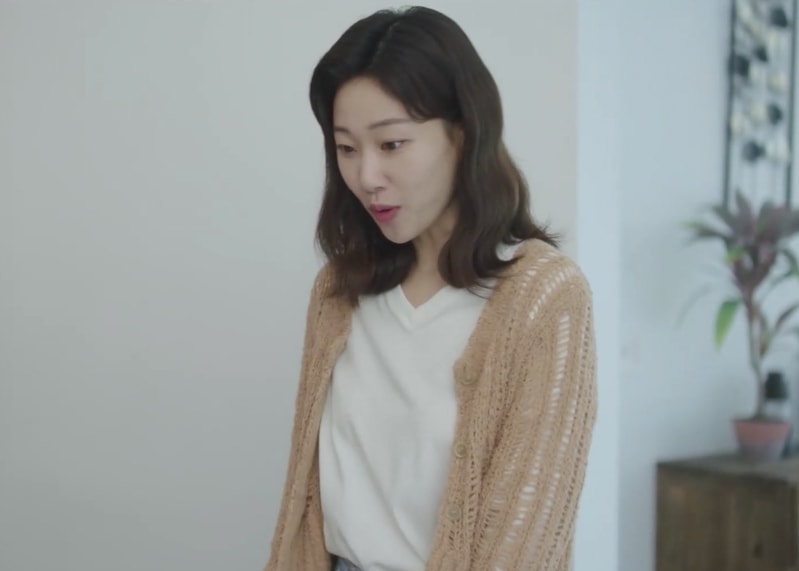 Pins
Look #8
To pull off her classy look, Yoon-Kyung opted for a fashionable crop tailored short jacket by OLIVE DES OLIVE.
Pins
Look #9
Small details can make a big difference. Yoon-Kyung elevated her whole look using a pair of cute Starry Night earrings from Primaute.
Pins
Look #10
In episode 15, Yoon-Kyung made viewers fall in love with her stunning looks thanks to her white shirt from Coivant and necklace from Metrocity.
Pins
Look #11
She showcased a beautiful ensemble with a vintage touch in this scene, wearing a heart-neck jacket from LEUNI and a white frill cotton blouse from ASSULINE.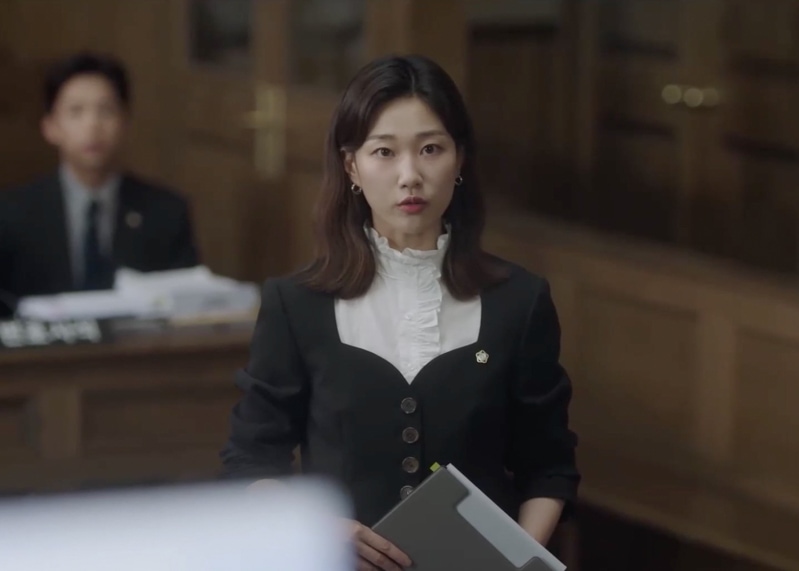 Pins
Look #12
This classy look of hers was just flawless, which featured a sleeve lettering cropped jacket from OLIVE DES OLIVE and straight wide-leg slacks trousers from RE RHEE.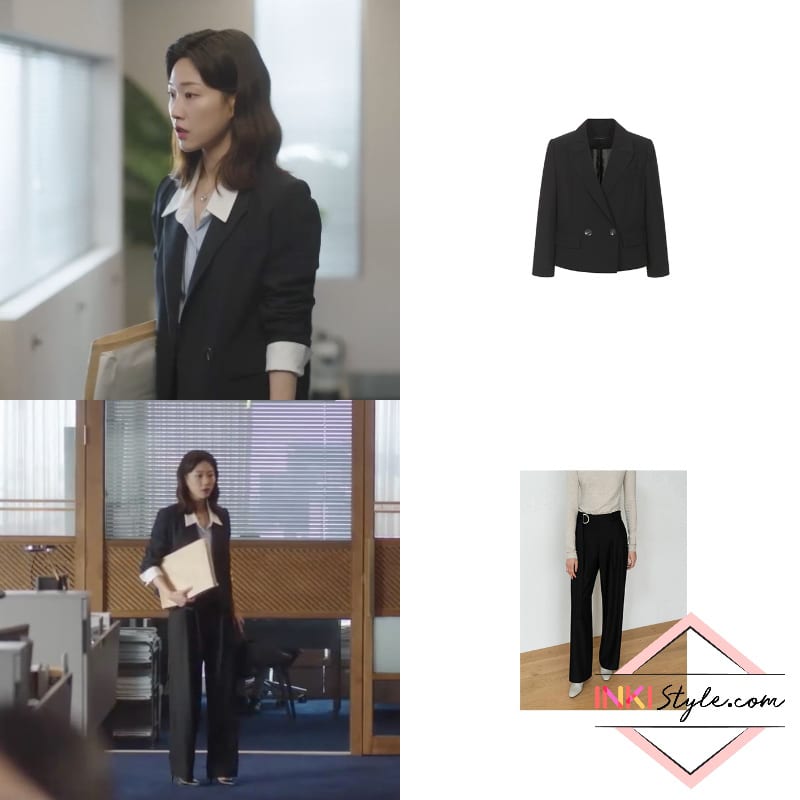 Pins
Look #13
Yoon-Kyung looked gorgeous in the finale when she appeared wearing a crop jacket from BLOSSOM.
Pins
Look #14
She hands-down reached her maximum cuteness when she wore this soft jacket by YOUR NAME HERE!
Pins
Look #15
There isn't a better way to finish off our list than showing you beauty Yoon-Kyung in this exquisite Lucia set-up jacket and pants from graceu.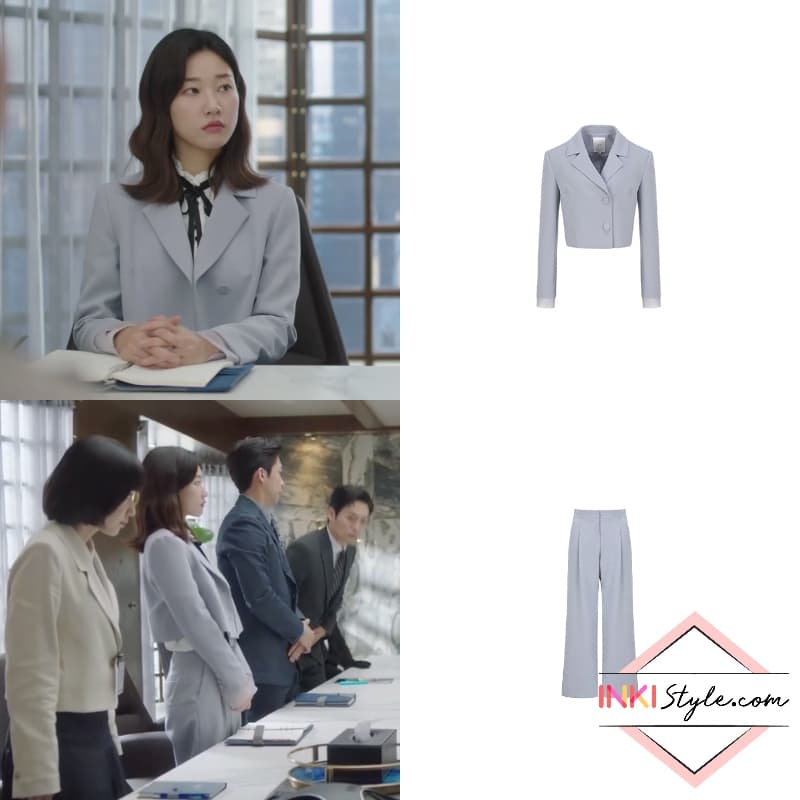 Pins
Continue reading:
Read more about the fashion in the Korean drama 'Extraordinary Attorney Woo' here.
If you like this post, share it with a friend who might like it as well. And don't forget to follow our Facebook Page for more news on Korean fashion & beauty!