Park Bo-Young, taking on the role of Jeong Da-Eun in the recently dropped K-drama 'Daily Dose Of Sunshine', isn't only slaying with her acting but is also bringing some killer fashion games throughout the whole series. 
Whether it's classy smart, casual chic, or cute comfy, Bo-Young isn't messing around when it comes to exceptional fashion choices! Let's dive into what this beauty served up in the show!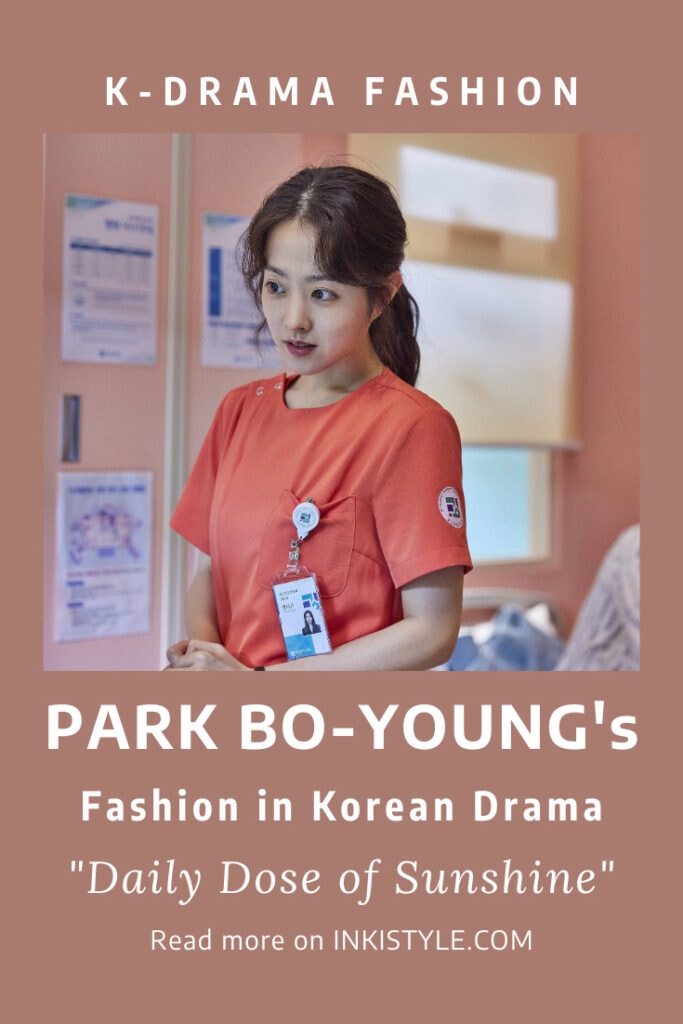 Park Bo-Young's Fashion in the K-Drama 'Daily Dose Of Sunshine'
Please note: This post contains affiliate links to products we trust and recommend. If you choose to purchase a helpful product using these links, we may receive a small commission for referring you – at no extra cost to you. These funds help us keep this blog up and running.
Look #1
Right from the beginning, she nailed a chic vibe by donning a stylish RE_L V-neck cable knit vest paired with the Cortte Savvy bag.
Pins
Look #2
Bo-Young's fashionable ensemble was flawlessly finished with the sleek Mansur Gavriel Lady leather satchel.
Pins
Look #3
She can totally pull off a casual style, and her adorable look in that Saint James long-sleeve shirt is undeniable proof!
Pins
Look #4
Bo-Young nailed yet another casual chic look, putting the finishing touch with a navy eco bag from ourmoments.
Pins
Look #5
The adorable actress certainly caught attention on the street, turning heads as she sported a comfy yet stylish cropped sweatshirt by Your Life Here, paired perfectly with a Le abonne Bene bag and Primaute delicate ring. 
Pins
Look #6
Her smart ensemble was absolutely on point, and for its finishing touch, she opted for the perfect FLOUI Dahlia bag from BBYB.
Pins
Look #7
Look #8
She absolutely nailed the smart look once more, and she started it off perfectly with the chic white base: a Happy Summer collar top from YOUR NAME HERE.
Pins
Look #9
Bo-Young treated viewers to a fashion moment in episode 6, looking absolutely adorable in SY2C's alpaca knit cardigan paired with the NEW BALANCE Rain Cloud sneakers.
Pins
Look #10
Looking irresistibly cute was as simple as slipping into the comfy half zip-up top from VOCAVACA!
Pins
Look #11
Her super chic appearance was absolutely noteworthy, especially with the stylish addition of the V-neck cable knit vest from RE_L.
Pins
Look #12
Bo-Young showcased beauty to admire in episode 7, nailing a cute casual outfit that she perfectly finished off with a BELVEDERE bag.
Pins
Look #13
She appeared extremely feminine in this sleek lemon poplin shirt from Cordinary.
Pins
Look #14
If there's a fashion lesson to take from her adorable scene, it's this: you absolutely need to own her cute wool blend jacquard knit vest from Siyazu as soon as possible!
Pins
Look #15
In one of the most adorable casual chic looks, Bo-Young donned an argyle pattern vest from EN OR and completed the outfit with these sneakers from New Balance.
Pins
Look #16
Pins
Look #17
She effortlessly achieved a stylish appearance by throwing on a cropped faux leather jacket from RE RHEE.
Pins
Look #18
Yet another effortlessly chic look she effortlessly achieved, this time with the fashionable black raglan wool coat from ETMON.
Pins
Look #19
Pins
Look #20
Her look was a fashion statement on its own, featuring a super stylish cashmere belt-detailed wrap coat from Cordinary.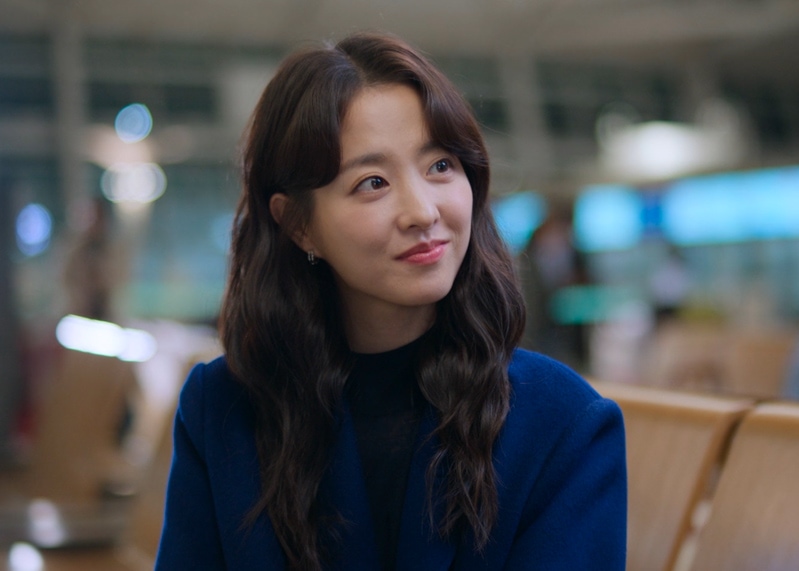 Pins
Read more about the fashion in the Korean drama 'Daily Dose Of Sunshine' here.
If you like this post, share it with a friend who might like it as well. And don't forget to follow our Facebook Page for more news on Korean fashion & beauty!