Introducing South Korea's very own 'Love Island', 'Single's Inferno' sees nine gorgeous people on an exotic island in search of the love of their lives. Released on Netflix on December 18, 2021, the reality dating show is presented by notable celebrity faces such as Lee Da-Hee, Cho Kyu-Hyun, Hong Jin-Kyung, and Jung Han-Hae. The eight-episode series not only takes us around on the journey of love but is also packed with intense drama that is worth watching.
But as always, we are here to focus on the fashionable moments captured in the show whether it was displayed by the interesting contestants or the equally charming presenters. So, get ready for the long ride of delightful outfits coming your way.
Please note: This post contains affiliate links to products we trust and recommend. If you choose to purchase a helpful product using these links, we may receive a small commission for referring you – at no extra cost to you. These funds help us keep this blog up and running.
'Single's Inferno' Fashion
Lee Da-Hee's Look #1
As one of the presenters of the show, the beautiful Lee Da-Hee impressed us with her cornflower blue mélange ribbed-knit fitted dress from GANNI in the very first episode.
Pins
Lee Da-Hee's Look #2
The next look of Da-Hee features ultra-modern monogram print leggings and a sparkly pair of TB baguette crystal stud earrings, both from BURBERRY.
Pins
Lee Da-Hee's Look #3
In episode 5, the stunning model is dressed in GIVENCHY from head to toe.
Pins
Shin Ji-Yeon's Look #1
The sweet and pretty contestant, Shin Ji-Yeon, made a simple yet adorable entrance in a floral white short dress from H&M, embodying the ultimate summer vibe.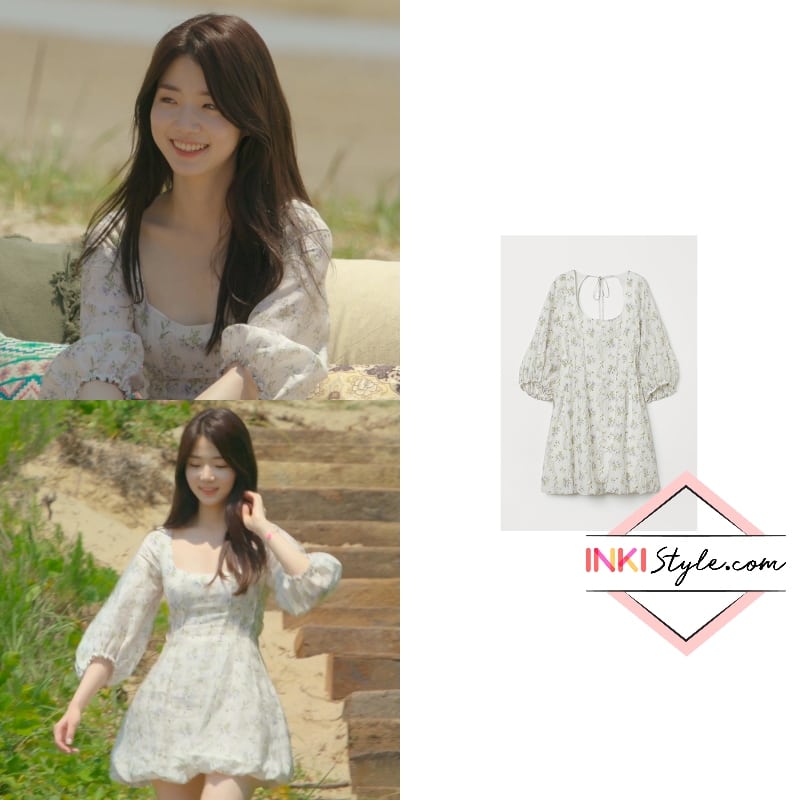 Pins
Shin Ji-Yeon's Look #2
In this scene, Ji-Yeon's mint green frill-trim cotton-poplin midi dress is from SELF-PORTRAIT.
Pins
Shin Ji-Yeon's Look #3
Out on the sunny beach, Ji-Yeon looks captivating in a red crop cinch cami from HOLLISTER and a matching skirt.
Pins
Shin Ji-Yeon's Look #4
Since Ji-Yeon stole our hearts in this super pretty outfit, we just had to find out where it came from, and it turns out to be the moon flower dress by LETTER FROM MOON. Also, keep your eyes out for the Dionysus GG Supreme mini bag from Gucci that she paired with the dress.
Pins
Shin Ji-Yeon's Look #5
Keep scrolling to have a full glimpse of the linen ruffle mini dress in red from & Other Stories that Ji-Yeon balanced with a cream-colored cardigan.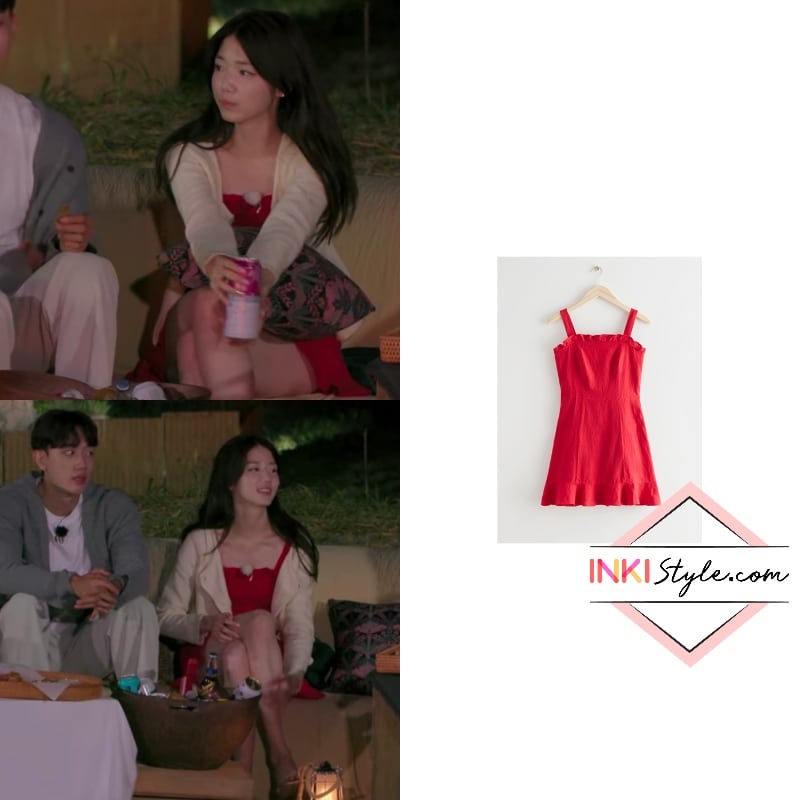 Pins
Shin Ji-Yeon's Look #6
Steal this look of Ji-Yeon by combining a ruffle-trip smocked top from Maje with cute denim shorts.
Shin Ji-Yeon's Look #7
Ji-Yeon's snuggly grey heart patch cardigan from Commes Des Garcons is a must-have in our wardrobe.
Pins
Shin Ji-Yeon's Look #8
For this look, Ji-Yeon paints a striking picture in an off-shoulder asymmetric shirtdress by Alexander Wang.
Pins
Shin Ji-Yeon's Look #9
Ji-Yeon's graceful sense of style is undeniable as she stuns in yet another dress from Maje.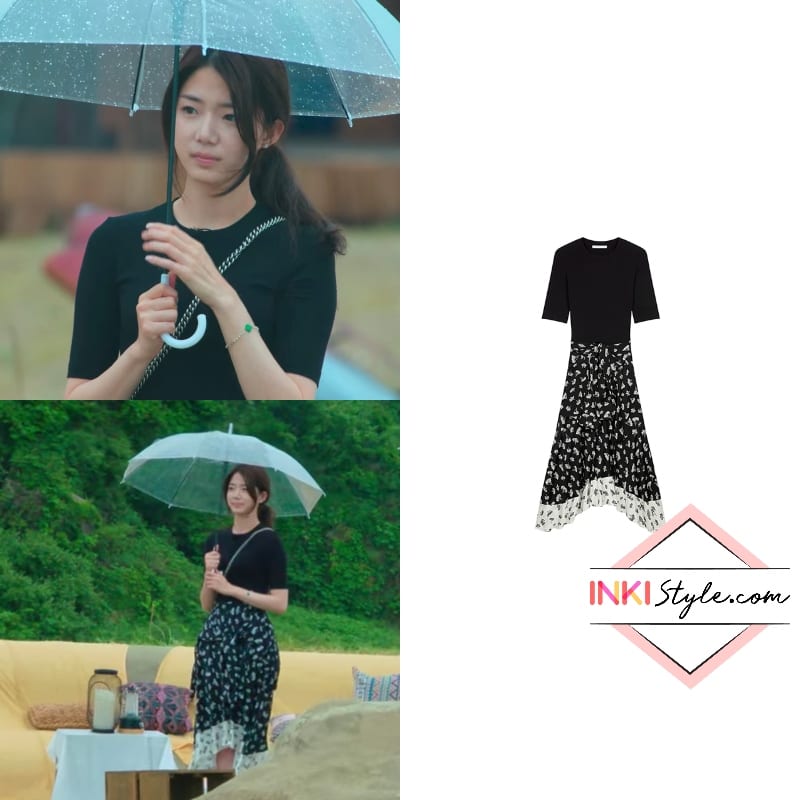 Pins
Shin Ji-Yeon's Look #10
Here is the sparkling long-sleeved cardigan from Maje that Ji-Yeon has on in this scene.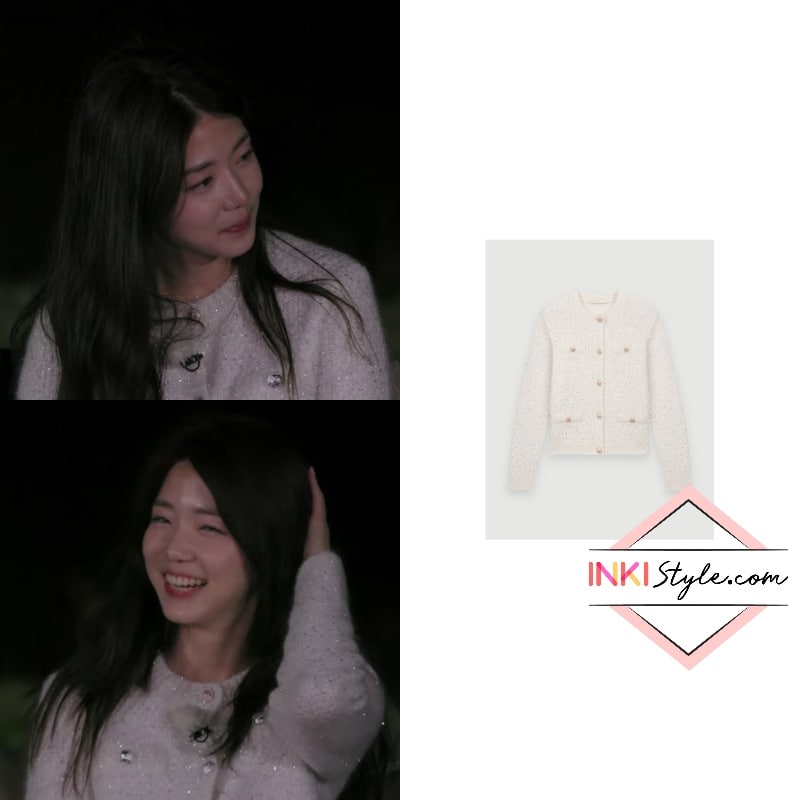 Pins
Song Ji-A's Look #1
The glamourous Song Ji-A made heads turn as she stepped out in an iconic Balmain double-breasted tweed sleeveless dress.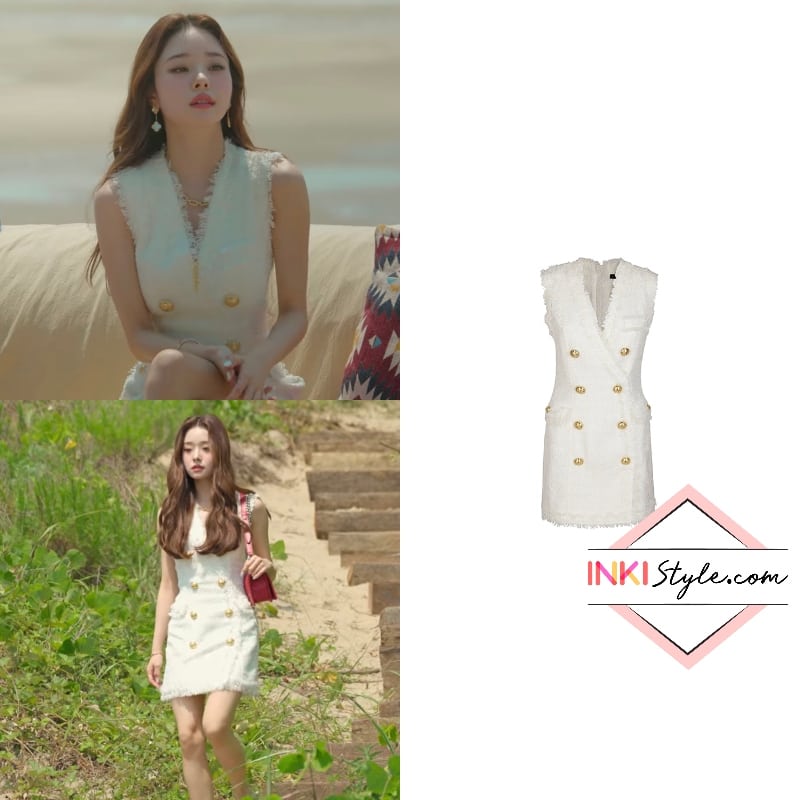 Pins
Song Ji-A's Look #2
Ji-A shows off her slim figure in a baby pink sleeveless mini dress from Isabel Marant that seems straight out of a fashion magazine. Moreover, the chandelier flower pearl choker necklace from NA TA NA added another touch of luxury to the overall look.
Pins
Song Ji-A's Look #3
There is no doubt that Ji-A continues to impress us with her uber-chic fashion choices as she amazes in a cradle pink Gingham polo pullover and knit mini skirt by Alexander Wang. She complimented her outfit with a re-edition 2000 terry mini-bag from Prada.
Pins
Song Ji-A's Look #4
Ji-A looked breathtakingly elegant in a breezy maxi dress from Fashion Nova. She accessorized the outfit with a pair of Primavera 20 earrings from OVT.
Pins
Song Ji-A's Look #5
Here is another earring you can add to your collection. The one Ji-A has on in this scene is a pair of gold rush 02 drop earrings from OVT.
Pins
Kang So-Yeon's Look
If you're looking for some more beachy and summery outfits, look no further than Kang So-Yeon's halter dress from DAZE DAYZ.
Pins
Choi Si-Hun's Look #1
We must say that Choi Si-Hun's oversized paisley shirt from INSTANTFUNK is the perfect blend of casual and trendy. And it's no secret that he looks just as fine in it.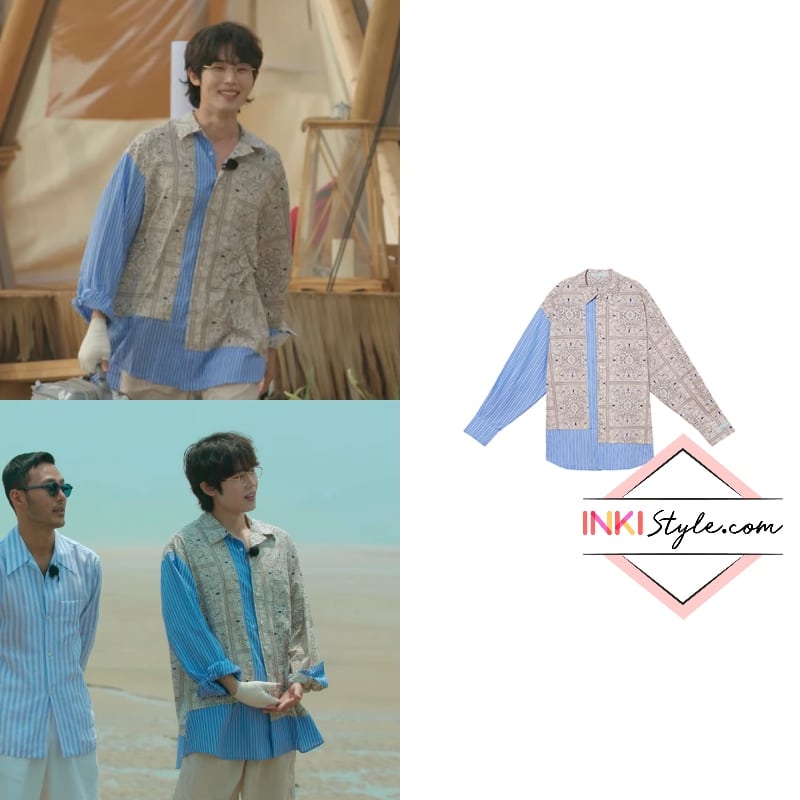 Pins
Choi Si-Hun's Look #2
Si-Hun presents an easy-going and comfy outfit in the form of a color-blocked long sleeve polo shirt from INSTANTFUNK.
Pins
Seong Min-Ji's Look #1
Seong Min-Ji makes a memorable impression in an attractive ruffle-trip smocked top and a matching floral ruffle midi skirt from Maje.
Pins
Seong Min-Ji's Look #2
Sporting a laidback and casual look, Min-Ji looks just as loveable in a Beverly Hills cherry-print T-shirt from Gucci.
Pins
Moon Se-Hoon's Look
For the final outfit today, we have Moon Se-Hoon in a yellow logo-patch zip-front jacket from Stone Island, looking every bit the definition of casual good looks.
Pins
Continue reading:
This article was requested by our readers. Send your requests here!
If you like this post, share it with a friend who might like it as well. And don't forget to follow our Facebook Page for more news on Korean fashion & beauty!