If ENHYPEN looked fresh and summery as they navigated through life's dilemmas in their music video for 'Tamed-Dashed', this time they chose to look outright ferocious as they vow to find their own way in their latest music video for 'Blessed-Cursed'.
Released on January 10 as part of their repackaged album 'Dimension: Answer', the title track showcases their powerful and undaunted side, not only in terms of their animated performance and vocals but also their fashion. Here's a deep-dive into their respective looks.
Please note: This post contains affiliate links to products we trust and recommend. If you choose to purchase a helpful product using these links, we may receive a small commission for referring you – at no extra cost to you. These funds help us keep this blog up and running.
ENHYPEN's 'Blessed-Cursed' MV Fashion
Jungwon's Look #1
Jungwon looks extremely cool, casual, and charismatic in this Martin Rose logo print t-shirt for his first look.
Pins
Jungwon's Look #2
In his second look, he looks confident and fearless in a feather-textured pullover jumper from 1017 ALYX 9SM worn over a warm logo turtleneck top from Vetements.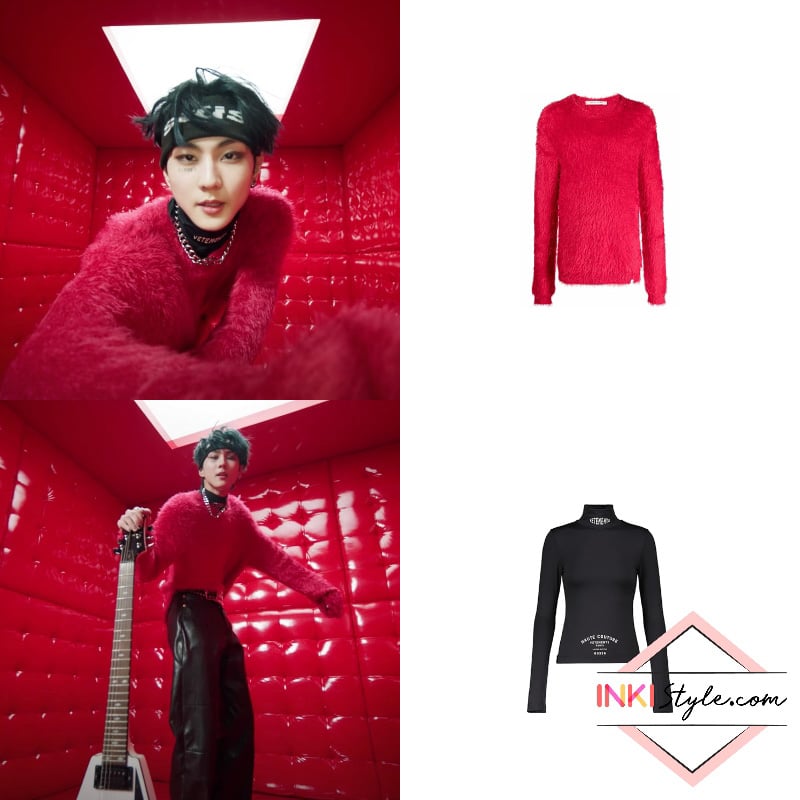 Pins
Jake's Look
Jake brings out his inner rebel in this black down puffer vest from DSQUARED2, looking resolute and unwavering in his confidence.
Pins
Ni-Ki's Look
You cannot help but be drawn by Ni-Ki's magnetic aura as he looks powerful and striking in a graphic-print jersey top from Raf Simons.
Pins
Heeseung's Look
Heeseung serves one of his coolest looks as he looks extremely dashing in this white gothic logo long sleeve T-shirt from Vetements.
Pins
Sunoo's Look
Sunoo's uninhibited fierceness blew our minds as he donned a contrast-stitch denim jacket from Carhartt WIP in one of his most memorable looks.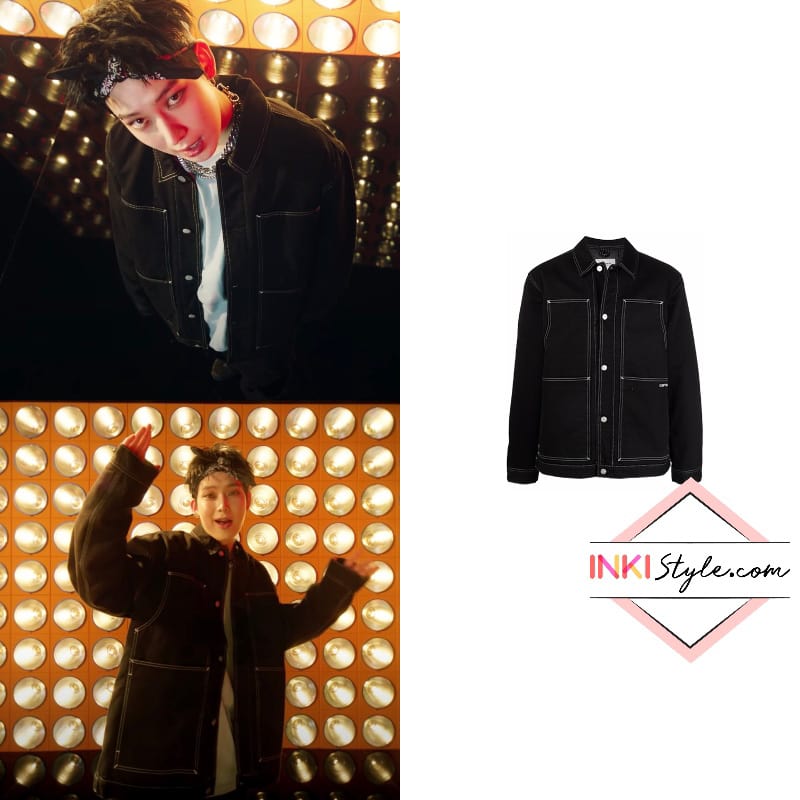 Pins
Sunghoon's Look
Sunghoon rocks his fit that consists of a silver woven puffer vest from ERL worn over a white spiral graphic T-shirt from 032C, and we're absolutely unable to look away!
Pins
Jay's Look
Pins
If you like this post, share it with a friend who might like it as well. And don't forget to follow our Facebook Page for more news on Korean fashion & beauty!