Are you gearing up for your wardrobe for the upcoming season? Well, if you're looking into channeling your inner K-Pop star this coming Spring/Summer of 2023, then look no further because we've got you covered right here!
Here are the top 8 Korean fashion trends that you should know about in Spring/Summer 2023.
Cargo
Joy (RED VELVET)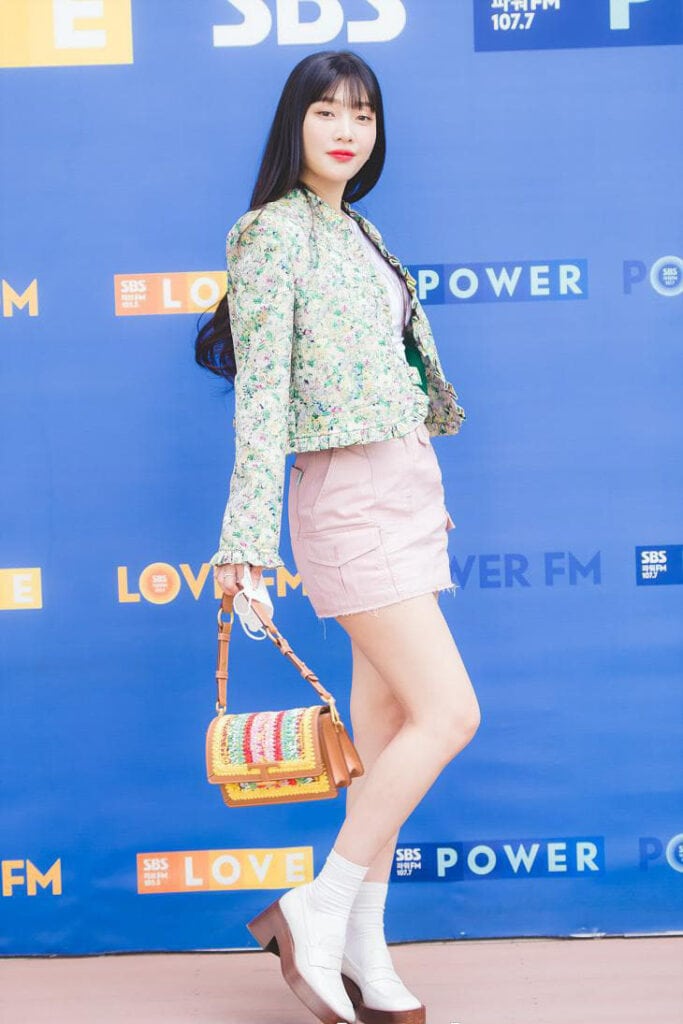 Joy exudes the perfect balance of femininity and sophistication in her green blazer and cargo skirt. The rich green hue of her blazer compliments her skin tone, while the structured silhouette highlights her slender frame.
Seulgi (RED VELVET)
Meanwhile, Seulgi looks like a total badass in her combat-inspired clothes. The cargo pants and matching boots give her a rugged edge, while the cropped camo top shows off her toned midriff.
Leather
K-Pop stars have always been known for their bold fashion statements, and BLACKPINK's Jisoo, Moon Ga-Young, and TWICE's Jihyo are no exception!
Jisoo (BLACKPINK)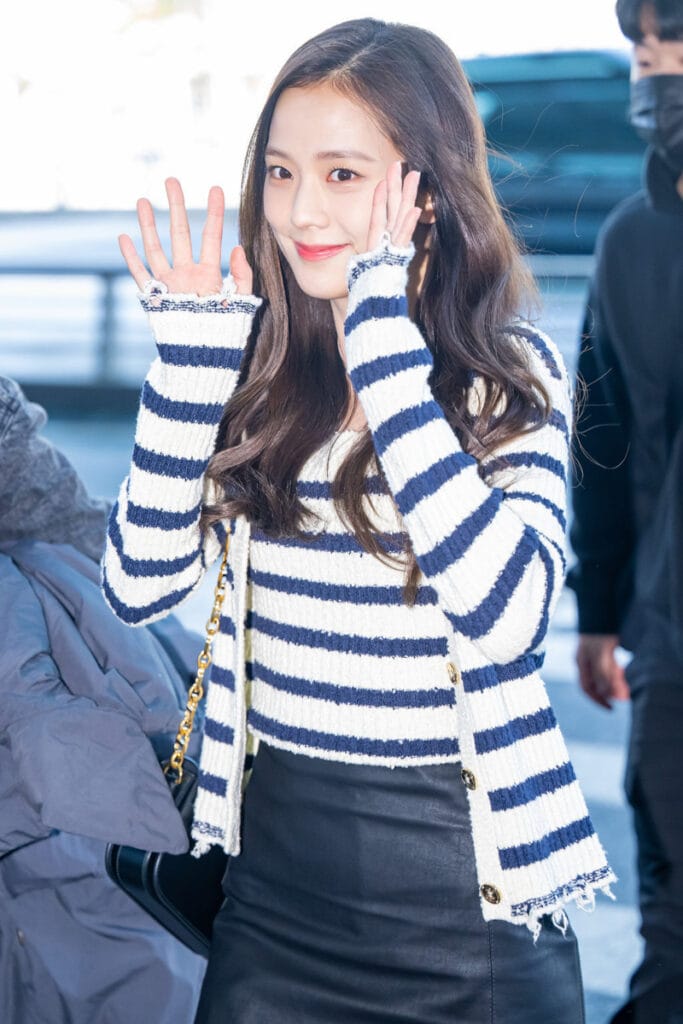 Jisoo made a fashion statement at the airport with her striped crop top and cardigan. The striped crop top and cardigan were a perfect balance of trendy and casual, while she paired them up with a plain black leather mini skirt that totally finessed her entire look!
Moon Ga-Young
Moon Ga-Young, on the other hand, rocked a tomboyish look with her leather biker jacket, statement white shirt, and jeans. The leather biker jacket is a classic piece that never goes out of style and gives off a badass vibe.
Jihyo (TWICE)
And we also have Jihyo, who epitomized the grunge K-Pop look with her leather mini skirt and black shirt. The leather mini skirt was an unexpected twist on the grunge look and added a touch of rock 'n' roll. Her black shirt was a nod to the classic grunge era, and the combination of the two created an edgy and chic look.
Cutout
Cutout pieces have been making their way into the fashion scene lately and have become this season's version of "lowkey sexy". The trend involves strategically placed cutouts in dresses, tops, and even pants that reveal a little bit of skin without going overboard.
Lee Da-Hee
Lee Da-Hee recently rocked a preppy look with her cutout black top paired with a houndstooth mini skirt. Her top had cutouts on the shoulders, revealing a bit of skin without being too revealing. Her outfit is the absolute marriage of sexy and chic, making her stand out in any crowd.
Chaewon (LE SSERAFIM)
Chaewon also embraced the cutout trend in her plain white dress. Her white cutout dress was a great example of how less is more when it comes to this trend, giving a more muted version of being daring!
Crop Styling
Crop tops have taken the K-Pop world by storm in recent years, becoming the go-to fashion trend for many Gen Z girl groups.
Minnie ((G)I-DLE)
Minnie is one K-Pop star who knows how to rock a crop top. Her mini square neck crop top and baggy denim pants are a perfect example of how to style a crop top with a touch of edge and youthfulness. The square neckline of her top adds a touch of elegance, while the baggy denim pants add a casual and comfortable vibe to the outfit.
NewJeans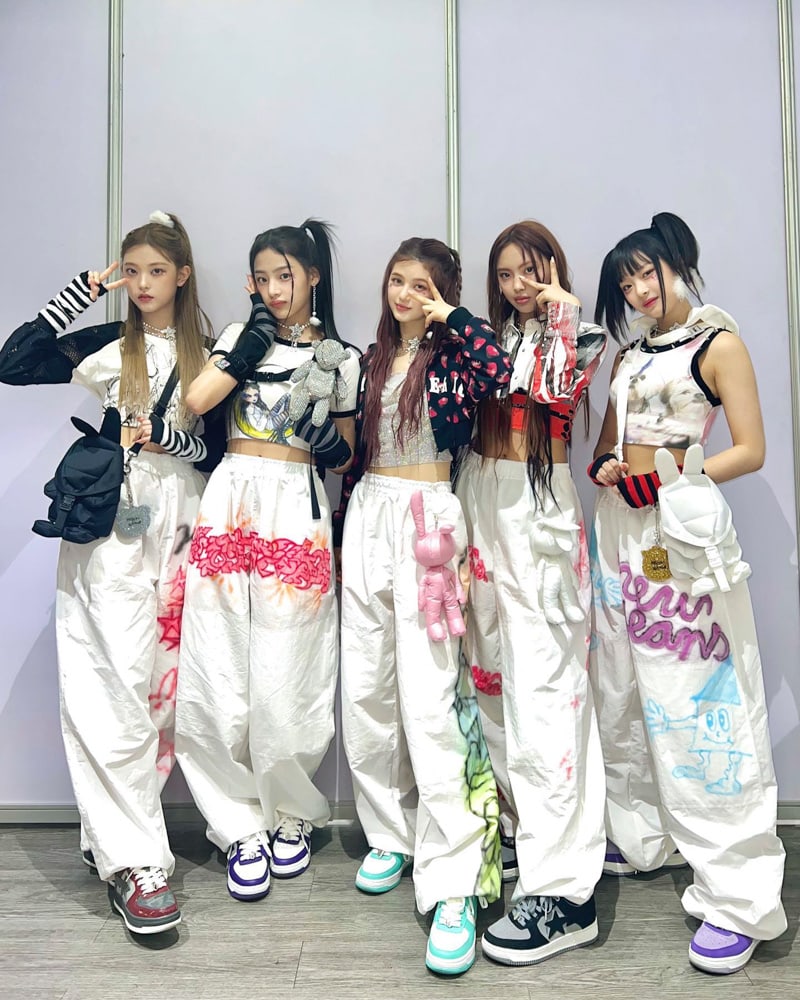 NewJeans is another K-Pop girl group that knows how to style a crop top. The group's fashion sense is youthful and edgy, with their crop tops being a mainstay in their wardrobe. 
Asymmetrical Skirt
Are you thinking of going for something uniquely eye-catching? Here we have asymmetrical skirts! These skirts are unique, eye-catching, and perfect for those who want to add a touch of edge and sophistication to their outfits.
Lisa (BLACKPINK)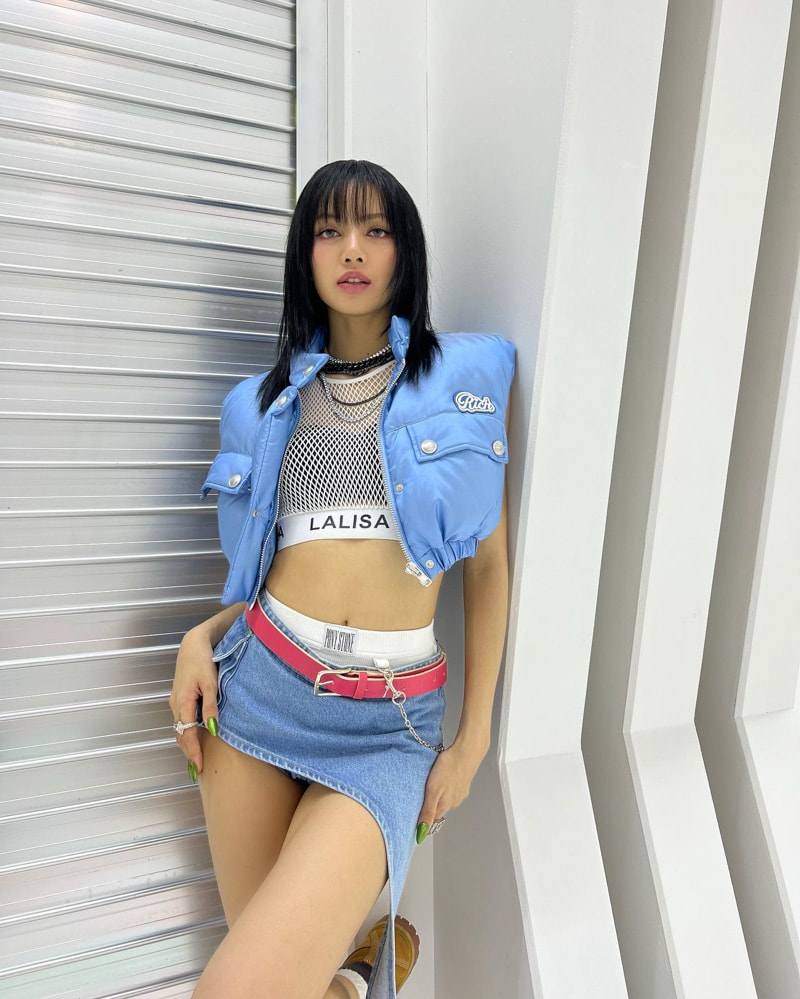 Lisa is one K-Pop star who knows how to rock an asymmetrical skirt. Her sexy outfit featuring a micro mini asymmetrical skirt is nothing short of stunning. The skirt's asymmetrical hemline adds a touch of playfulness, while the micro mini length shows off her long legs. 
Solar (MAMAMOO)
Solar, on the other hand, wore a longer version of the asymmetrical denim skirt. The playful peek on her leg added a touch of sexiness, while the longer length added a touch of elegance. Solar's outfit is perfect for those who want to incorporate the asymmetrical skirt trend into their everyday wardrobe.
Feather
Who would've thought that feathers can be so glamorous?
Gaeul (IVE)
First, we have Gaeul who looked like a princess straight out of a fairy tale book with her off-the-shoulder dress embellished with feathers along the bustline! The feathers added a touch of elegance and sophistication to the dress, making it a perfect outfit for her modelesque figure.
Wonyoung (IVE)
Meanwhile, Gaeul's co-member Wonyoung opted for a more casual look with her denim shorts graced with feathers. She paired it with a fully printed top, creating a playful and fun outfit that still incorporated the feather trend. 
See-Through
What better way to show off your bold and daring side than with see-through clothing? This trend has become an absolute staple in recent years, with celebrities and influencers alike embracing the risqué style!
Soyeon ((G)I-DLE)
Soyeon is looking like she's ready to party the night away with her loose see-through top over a leather bralette.
Jennie (BLACKPINK)
Jennie looks gorgeous in her classic black ensemble.
Kazuha (LE SSERAFIM)
Meanwhile, Kazuha shows off her own version of see-through with her very "spring" floral outfit.
Flower Elements
Of course, Spring and Summer will always embrace florals!
Rosé (BLACKPINK)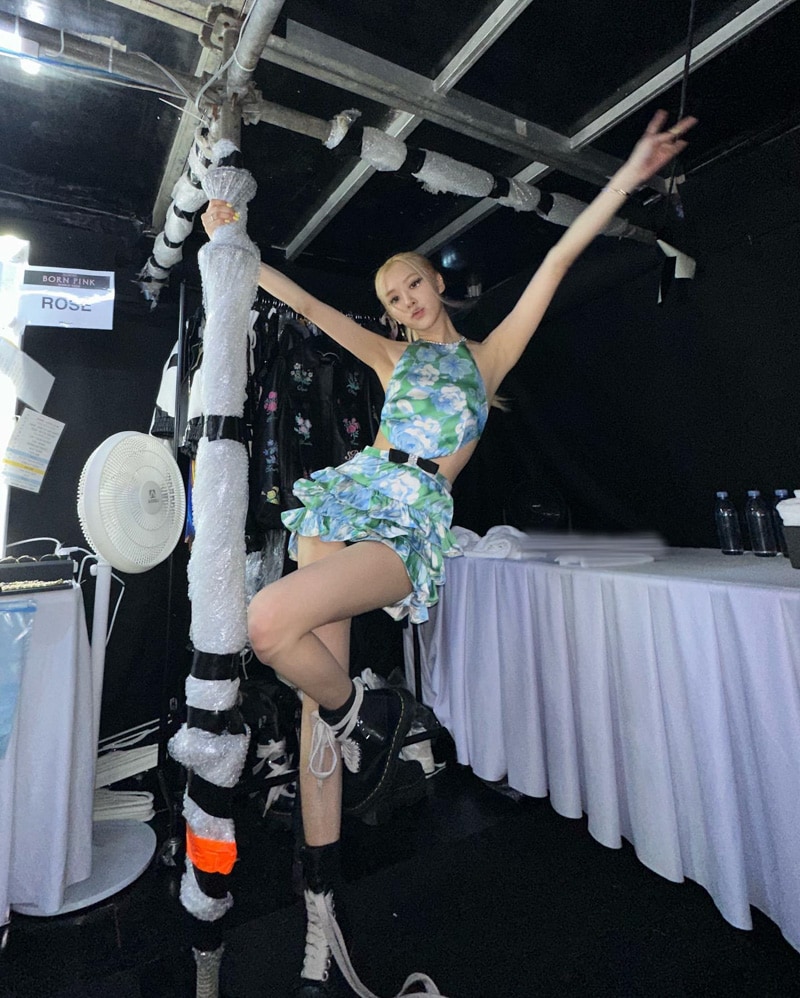 Take it from Rosé, who flaunted a waist cutout mini dress all graced with gorgeous greens and blues! Plus look at that cute black bow detail at the center! Too lovely!
Nana
Now for a floral print that's more subtle and mature, we can take inspiration from Nana. It's not difficult to love her all-pink coordinates which can even pass as a work outfit if tailored with more coverage. It's totally a visual fashion feast, we have to say!
If you like this post, share it with a friend who might like it as well. And don't forget to follow our Facebook Page for more news on Korean fashion & beauty!