Released at the end of 2022, the K-drama 'The Glory' has already gained a lot of attention and positive reviews due to its high-end production and talented cast. The series follows the story of a high school student who dreams of becoming an architect, but her aspirations are crushed by bullying from her classmates.
Im Ji-Yeon, who plays the role of the wealthy and spoiled Park Yeon-Jin, showcases some of the best and fanciest outfits in the show that are definitely worth taking note of. Let's take a closer look at them!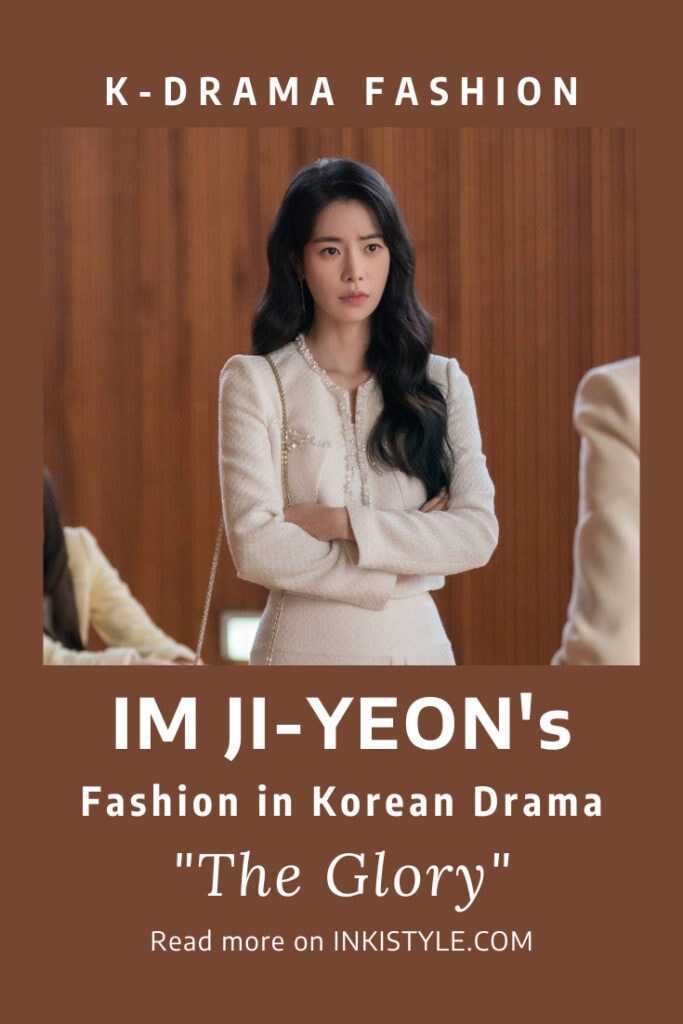 Im Ji-Yeon's Fashion in the K-Drama 'The Glory' Episode 1-8
Please note: This post contains affiliate links to products we trust and recommend. If you choose to purchase a helpful product using these links, we may receive a small commission for referring you – at no extra cost to you. These funds help us keep this blog up and running.
Look #1
Ji-Yeon looked extremely delicate in Graceu's cute pink slip and robe set.
Pins
Look #2
She looked stunning in another slip and robe set from Graceu. To add an extra touch of elegance, she opted for a pair of twisted strap-point mules from ELCANTO.
Pins
Look #3
Ji-Yeon showed off an enviably stunning outfit in episode 3, which she finished off with a classy Rockstud spike small leather shoulder bag by Valentino.
Pins
Look #4
She continued to impress viewers with her unmatched fashion choices. In this scene, Ji-Yeon's outfit featured an ivory jacquard blouse and a blue skirt from Graceu.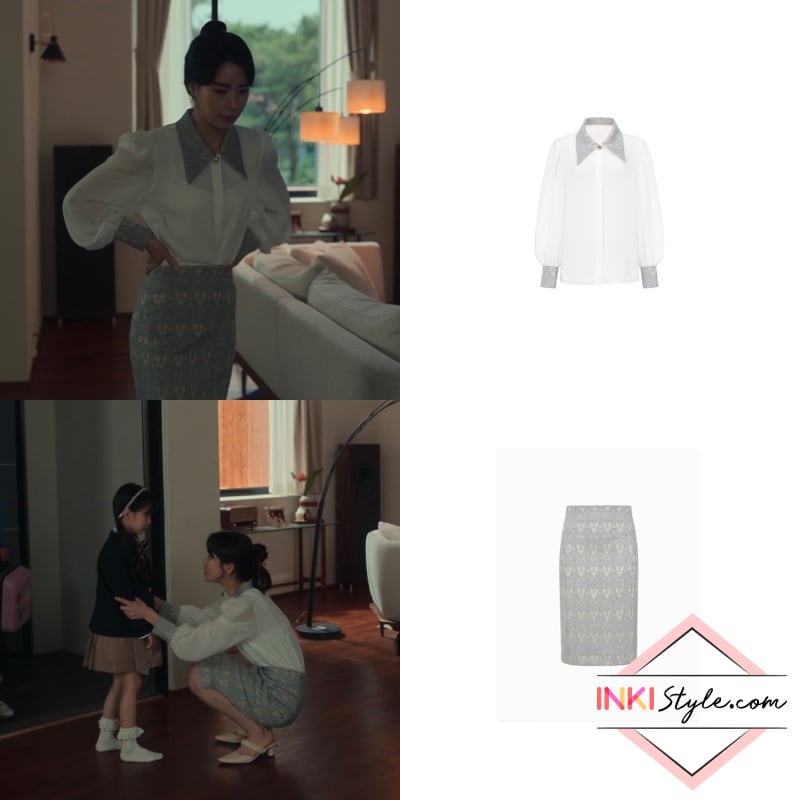 Pins
Look #5
We all had our eyes on Ji-Yeon's gorgeous and unique floral-print puff-sleeve cotton midi dress from Claudie Pierlot!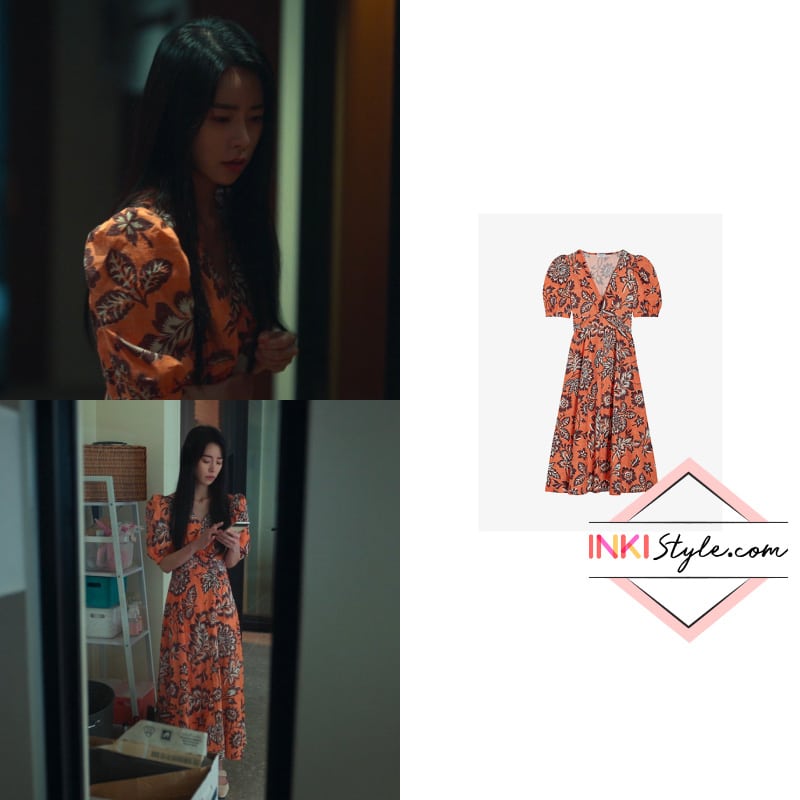 Pins
Look #6
She finished off her super fancy look with an even fancier off-white mini Tess Day bag from CHLOÉ.
Pins
Look #7
Ji-Yeon looked jaw-dropping in Graceu's black tweed jacket and skirt.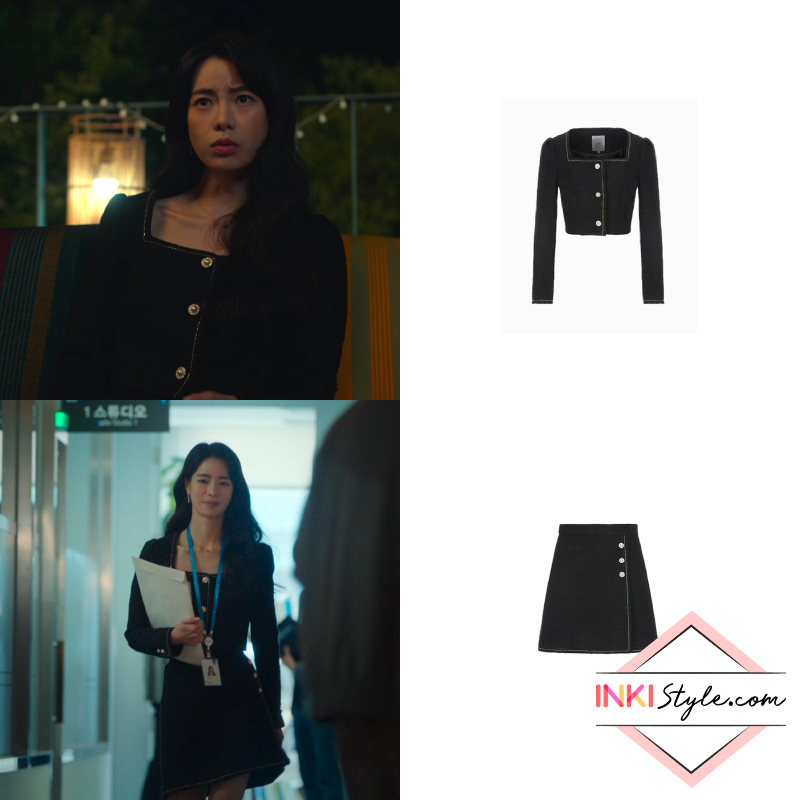 Pins
Look #8
She featured the cutest look ever in episode 6, and the star of the show was her collared stretch organic cotton-blend cardigan from Claudie Pierlot.
Pins
Look #9
Ji-Yeon delivered a truly stunning look, consisting of a yellow tassel point tweed jacket and a matching tweed mini skirt from VEM.VER.
Pins
Look #10
She looked super fancy in episode 7, thanks to her black blazer from VERSACE and black medium quilted chain 4G bag from GIVENCHY, of course!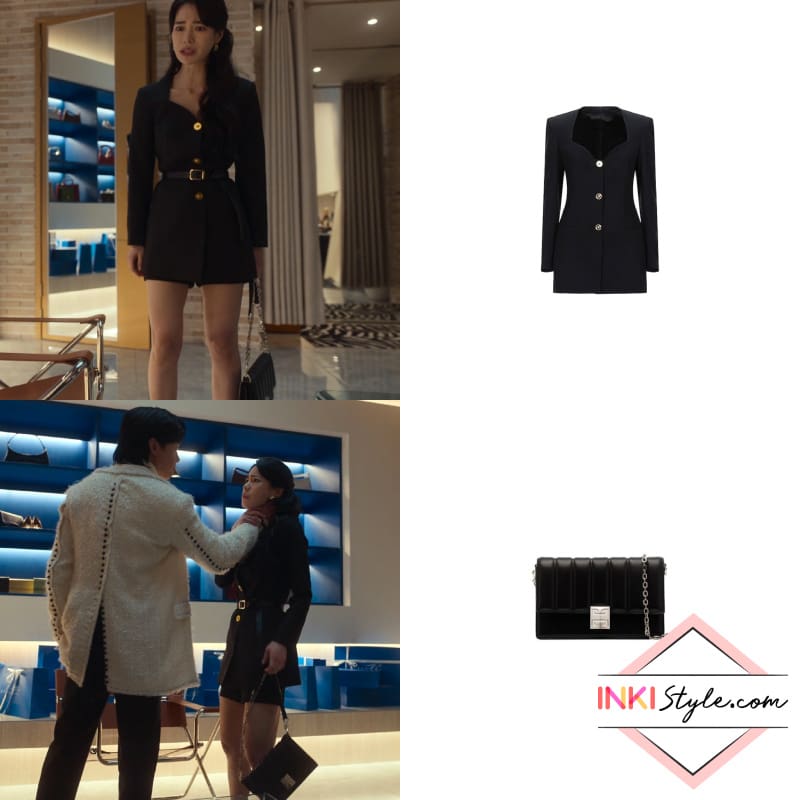 Pins
Look #11
Finally, Ji-Yeon effortlessly embodied a princess-like aesthetic with her lace-trim long-sleeve minidress from MAJE.
Pins
Continue reading:
Read more about the fashion in the Korean drama 'The Glory' here.
If you like this post, share it with a friend who might like it as well. And don't forget to follow our Facebook Page for more news on Korean fashion & beauty!